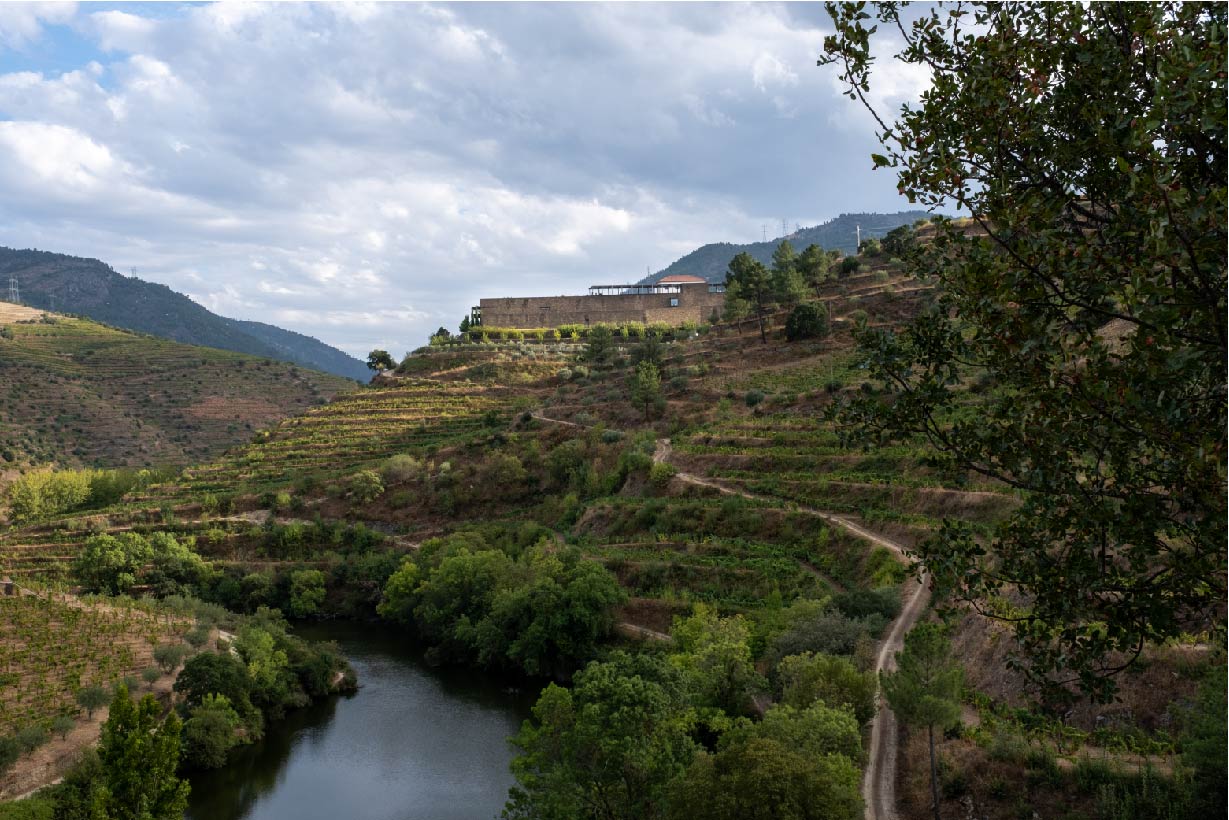 Niepoort is one of the great Port houses and is now in its sixth generation of tradition and innovation.
Fifth-generation owner Dirk Niepoort has paved the way for the production of dry wine in Port, and has been instrumental in elevating its status.
Always interested in pushing the boundaries of what the Port wine industry looks like, Dirk, now joined by his son, Daniel, has acquired access to fruit throughout Portugal.
Sustainable and organic work in the vineyard and cellar is always prioritized.
Working with properties from the north to the south, Niepoort can be counted on to provide fortified and table wines that celebrate all that Portugal has to offer.
When the Niepoort family moved from Holland to the Douro region of Portugal in 1842, the rise of one of the great Port houses of Oporto began. And in 1997, as the fifth generation to make fortified wines for the family business, Dirk Niepoort started following a brand new path. Considered a true Renaissance man, Dirk continues to make Port using the same traditional methods as his ancestors, while also leading the way as one of Portugal's most innovative, creative and exciting producers of dry table wine.
Dirk started making table wine because, well, he likes to drink table wine. As it turns out, he is rather good at it. Towards the end of the 1980s, Dirk convinced his father to let him purchase Quinta de Nápoles and Quinta do Carril with their 60-year-old vineyards. He also planted new vines with the express purpose of making unfortified wines – a move that was considered practically revolutionary at the time. This innovation has paid off in spades, as the Duoro is now widely recognized for both its table wines and its Ports.
Dirk has put both the family estate and the entire region on the map for wine. He is a pioneer of modern approaches — creating artistic labels and new marketing and selling practices — but with a healthy respect for traditional, classic methods of winemaking. Now the estate is making room for the sixth generation, with son Daniel joining the family business in 2020. This is as it has been since the beginning – two generations working side by side so that one can learn from the other. Though Niepoort is rich in history and tradition, in some ways you could say its future has just begun.
Martine's Wines is the exclusive U.S. importer for Niepoort except in NJ and NY.