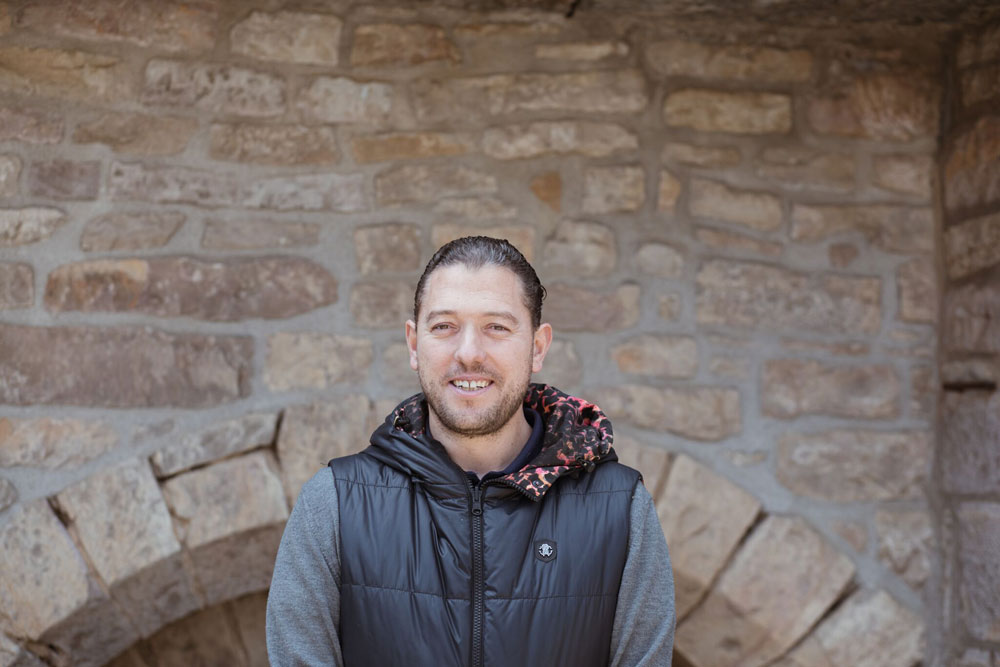 Domaine Dugat-Py was established as its current incarnation in 1994, though the Dugat family has roots in Gevrey that stretch back to the 19th century.
In 1996, Loïc Dugat joined the family business, starting a new era, both in production and in style.
Organic conversion was started in 1999, with full accreditation in 2003, and the domaine stretches to ten and a half hectares, nearly all planted to very old vines.
Work in the vineyard is extremely natural, with biodynamic tea preparations, horse plowing in the 1er and Grand Cru vineyards, and no vine trimming.
Loïc has sheparded in a clear evolution, crafting wines with balance and finesse that serve as a phenomenal next chapter for Domaine Dugat-Py.
The celebrated estate of Dugat-Py, located at the base of the Combe de Lavaux in Gevrey-Chambertin, has been producing world-class wines for decades. While the exterior of the house impresses with its mid-16th century architecture, it is the aging cellar that is truly spectacular. The cellar, or L'Aumônerie, is essentially a small abbey that was built by the Diocese of Dijon in the 11th century – making it the oldest cellar in Burgundy today.
In 1975, Bernard Dugat purchased vines in Gevrey and produced his first wines. The creation of the two separate family estates came about in 1994: Domaine Claude Dugat and Domaine Dugat-Py. Py is the maiden name of Bernard's wife, Jocelyne. In 1996, their son, Loïc, joined the family business. He is now at the helm of the Domaine and started their conversion to organic viticulture in 1999, gaining full accreditation in 2003.
Today the family owns nine and a half hectares of Pinot Noir and one hectare of Chardonnay, including the original vineyards located in Gevrey. Loïc is passionate about old vines, always searching for old parcels of Pinot Fin or Chardonnay. This dedication has resulted in the domaine now owning vines aged from 65 to more than 100 years old in both Côte de Nuits and Côte de Beaune. Consequently, nearly every wine in the line-up is designated either as Vieilles Vignes or Très Vieilles Vignes. They tend to these mature vineyards with meticulous care, using homemade biodynamic teas throughout (they are certified biodynamic). The 1er Cru and Grand Cru sites are horse-plowed. The vines are never trimmed, allowing the canopies to reach a height of seven or eight feet in the summer months.
The family has always produced classic Vins de Garde: deep in color, with explosive fruit and chiseled tannins. However, since Loïc has taken over, there has been a clear evolution, not only in the vineyards but also in the winery. Loïc does not chaptalize, acidify, inoculate or add anything to juice, and sulfur is only added prior to bottling. And while the wines are still deep and powerful, they have more balance and finesse than ever. Also never elevated, the alcohol rarely surpasses 13.5%, and harvest now occurs on the earlier side to retain freshness and elegance.
You will love re-discovering the wines of Domaine Dugat Py.
Martine's Wines is the exclusive U.S. importer for Dugat-Py.