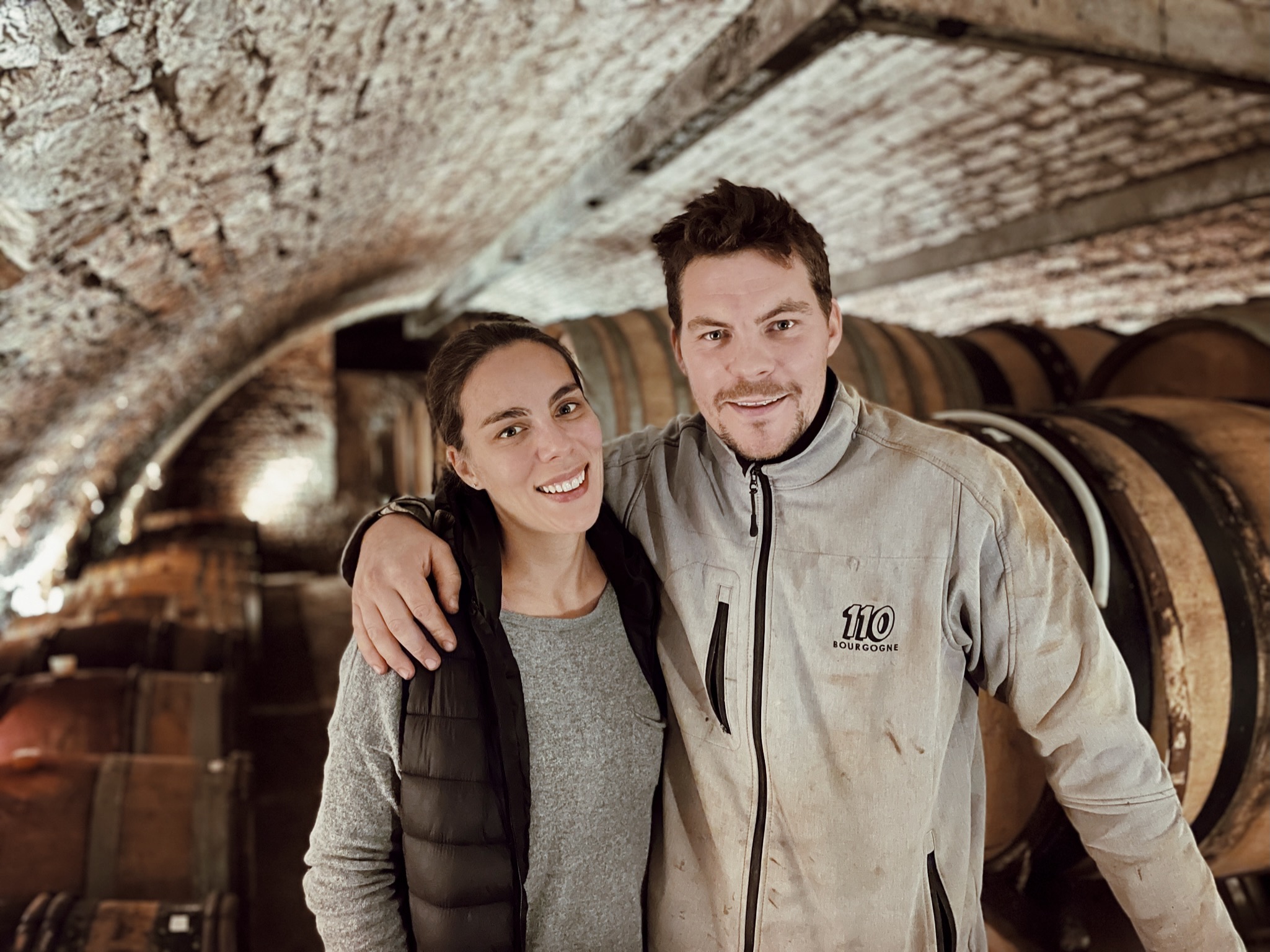 After several years of oenology studies all around the world, Clément Lavallée has created his own label in his home appellation of Chablis.
With just over 5 hectares of vines in Chablis, Côtes d'Auxerre, and Saint-Bris, Clément is committed to elevating the prestige of northern Burgundy.
No chemicals or insecticides are used in the vineyards, and Clément is working towards full organic certification.
Work in the cellar is also natural, with indigenous yeast fermentation, no sulfur during pressing, and gravity used for moving the wine.
Clément is part of a new generation of winemakers that are exploring the vast potential that still lies undiscovered throughout Burgundy.
Clément Lavallée comes from a long line of Chablis growers and winemakers, but the 2019 vintage is the first under his own label. After an early interest in oenology, at the age of 15, Clement decided to travel France and the world looking for inspiration. His route began with Domaine Verret in Saint-Bris and continued on to Domaine des Terres de Velle and Armand Heitz in the Côte de Nuits, where he developed his knowledge of making great Chardonnay and Pinot Noir while also learning about biodynamic viticulture. After a detour in Beaujolais, the next stop was at Château Margaux to discover what goes into making an iconic wine. He then went on to work for Domaine Chapoutier, furthering his knowledge of biodynamic principles and learning to manage both small and large production volumes simultaneously. He finished his tour in Australia at Rutherglen, the culmination of a journey that led Clément to not only discover new winemaking techniques but also to discover himself.
Clément returned to his father's estate in 2018, but after one vintage there, he realized that they had different ideas. So, in 2019, he decided to strike out on his own, starting with buying 1.6 ha in Chablis and also purchasing grapes from Saint-Bris and Côtes d'Auxerre. After his first vintage, his father decided to give him a further 3.5 ha of vineyards in the Chablis, Cotes d'Auxerre, and Saint-Bris appellations.
Clément no longer uses chemicals or insecticides in the vineyard and is working towards full organic viticulture. In addition, he is using more natural practices in the cellar, such as utilizing only native yeast fermentation. As a vigneron, Clément has taken his diverse influences and channeled them towards making fresh, modern wines from lesser-known appellations. By embracing Chablis, Saint-Bris, and Côtes d'Auxerre, he is part of a new generation of winemakers that are exploring the vast potential that still lies uncovered throughout Burgundy.
Martine's Wines is the exclusive U.S. importer for Clément Lavallée.