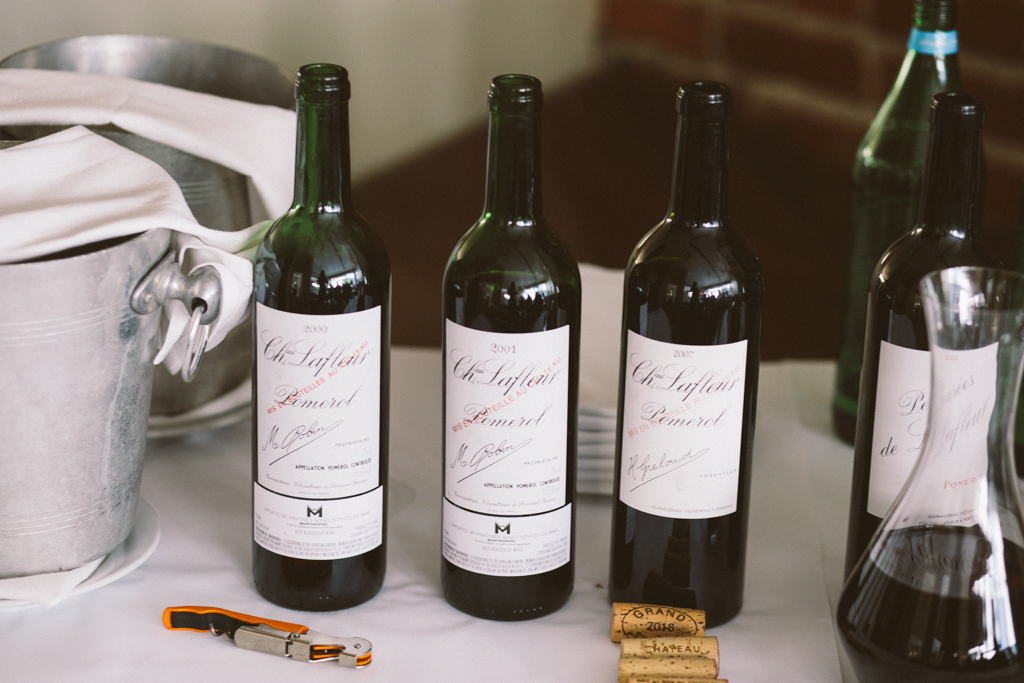 Sitting opposite Pétrus, Château Lafleur has for nearly a century been quietly producing wines that are comparable in quality to its superstar neighbor.
Held for nearly 40 years by sisters Marie and Thérèse Robin Greloud, viticulture practices here remain astoundingly old school, with chemicals having never been used on this land.
Acquired in 1985 by Jacques Guinaudeau, winemaking techniques have not changed much under his watch, and these organic vineyards now produce some of the rarest, most distinctive wine in all of Bordeaux.
A different wine is also produced, Pensées de Lafleur. It is its own cru (not a second wine) from a separate parcel of vines in the center of the Lafleur vineyards.
Never flashy or showy, the wines from this pristine plot of land are rightly renowned as artisanal gems that are distinctive, unique, and true vins de terroir.
In the northern part of the plateau of Pomerol sits an 11-hectare property that is one of the jewels in the crown of the appellation, Château Lafleur. Considered to be almost Burgundian in style due to its elegance and individuality, it is a single vineyard planted to equal parts Bouchet and Merlot. The texture, complexity, minerality, and depth are reminiscent of some of the most exceptional Pinot Noir.
Acquired by Henri Greloud in 1872, who owned Château Le Gay, he was the first to produce single vineyards wines in Pomerol, discovering over the decades that the wines crafted from this small plot were better than those of its neighbors. When Monsieur Greloud passed in 1946, his two daughters, Marie and Thérèse Robin, took over the estate, and time stood still. The sisters remarkably made no changes to viticulture practices; everything was done by hand with small tools, and plowing was done with an ox until 1979, nor did they ever use chemicals or pesticides, making Lafleur is one of the few vineyards on the planet to have never seen chemicals. To repopulate the vineyard, all the old vines were grafted with massale selection by hand. They never purchased Merlot clones, and by doing so, Lafleur has some of the oldest vines in Bordeaux. The current owner, Jacques Guinaudeau, is the great-grandson of Monsieur Greloud, and he and his wife, Sylvie, their son, Baptiste, and wife, Julie, returned to the estate when Thérèse Robin passed in 1985 and became the sole owner of the property in 2002. For almost a century, the wines have defined some of the most renowned winemaking in the region. They have transcended their geographical composition and yet are characterized by these very soils.
Since 1987, a different wine, Pensées de Lafleur, has been produced. It is a cru of its own, coming from a diagonal parcel of vines in the center of the Lafleur vineyards.
Château Lafleur's wines have represented some of the greatest winemaking in the Pomerol for decades. The singular nature of their bottlings is renowned throughout the wine world – these are incomparable Bordeaux that provide a completely unique drinking experience.
Martine's Wines imports Château Lafleur in AK, AL, CA, CO, HI, ID, LA, NV, NM, OR, TN, TX, UT, and WA.