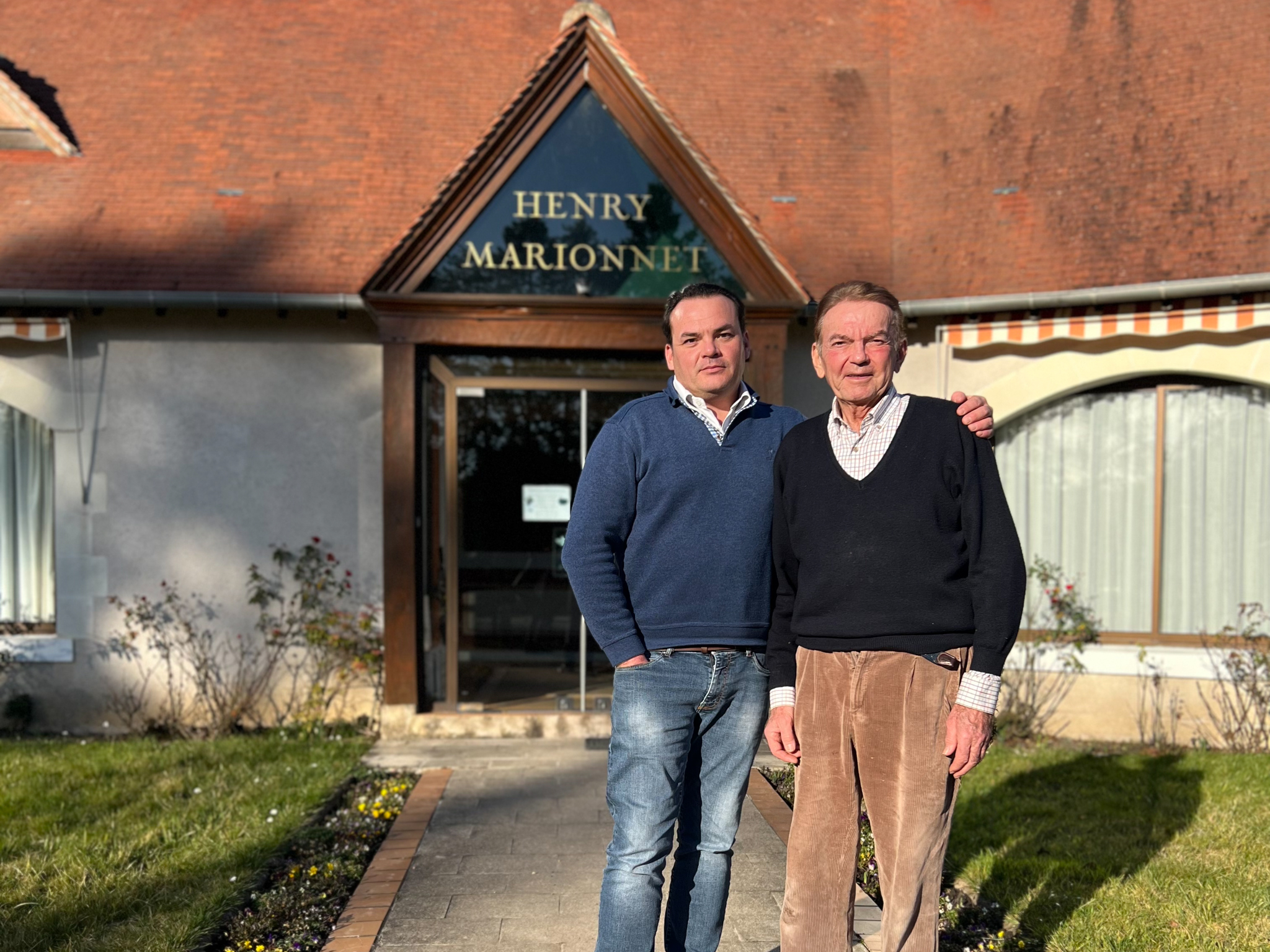 The Marionnet estate dates back to 1850 and currently extends to nearly 60 hectares.
A major expansion and replanting took place in the 1960s and '70s under the direction of Henry Marionnet.
Henry is still at the estate today, though day-to-day operations fall to his son, Jean-Sebastien, who continues his father's practice of using neither chemicals in the vineyard nor oak in the cellar.
The heart of the estate is the six hectares of ungrafted vines, some of which are thought to date back as far as the founding of the estate in the mid-19th century.
The family remains committed to saving and developing heritage varietals, thus ensuring their legacy will be carried on for generations to come.
The Marionnet family has owned the Domaine de la Charmoise since 1850. The winery is nestled in the village of Soings, 30 km south of Blois, deep in the forests of La Sologne. Here, the wines benefit from a mild climate and their unique situation, resting at the highest point between the Loire and Cher rivers. This ensures excellent maturity of the grapes and provides shelter against spring frosts.
The domaine's vineyards were replanted and expanded between 1967 and 1978 by Henry Marionnet, who became a renowned figure in the region in the 1960s. One of the first producers to make truly honest Gamay here during a time of over-production, Henry had a very clear vision and style that carries through to this day. His plantings cover nearly 60 hectares of Gamay (including Gamay de Bouze, a teinturier mutation), Malbec, Sauvignon Blanc, Chenin Blanc, and Romorantin, but the true heart of the estate is in the six hectares of ungrafted vines, with the oldest Romorantin plot thought to date back to the 1850s – possibly making them the oldest vines in France. Henry's son, Jean-Sebastien, continues his father's practices and vision, while bringing a new perspective. He uses neither chemicals in the vineyard nor oak in the cellar. Additionally, Marionnets are part of a project to recreate the vineyards at the great Château Chambord, which will include Romorantin, Pinot Noir, Pineau, and Sauvignon Blanc as an approximation of the makeup of the grapes planted in 1517.
With a strong commitment to saving and developing heritage varietals and further development of the Marionnet family's centrality to grape growing and winemaking in this area, these are wines that elicit a powerful sense of tasting history.
Martine's Wines is the exclusive U.S. importer for Henry Marionnet.