Domaine Douhairet-Porcheret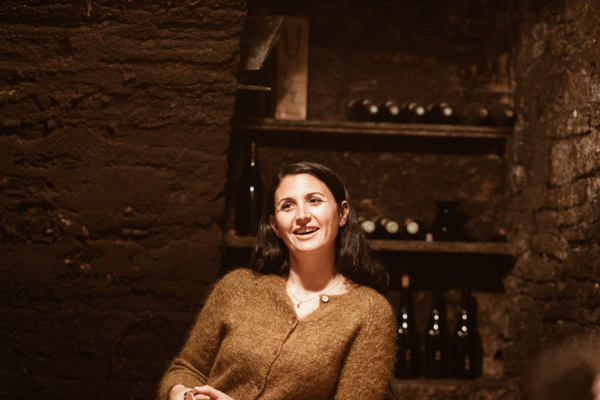 A 300-year-old estate based in Monthélie, Domaine Douhairet-Porcheret boasts an impressive history.
Renowned winemaker André Porcheret took over from the Douhairet family in 1989, creating the hyphenated new estate. He has since been succeeded by his granddaughter, Cataldine Lippo, who joined him in 2004.
Work in the vineyards is done without the use of herbicides and pesticides.
After hand harvesting, the grapes are carefully vinified with varying levels of oak depending on the location and vintage.
Now under the watchful eyes of Cataldina and her husband, Vincent, this ancient property is in excellent hands, as the next generation ushers these wines into the 21st century.
Headquartered in Monthélie, in the heart of the Côte de Beaune, Domaine Douhairet-Porcheret covers eight hectares of vineyards in Monthélie, Pommard, Volnay, and Meursault. The estate is over 300 years old and located behind the Church of Monthélie in the center of the village. The Douhairet family ran Monthélie Douhairet (as it was called) for many years. In 1989, Mademoiselle Douhairet asked renowned winemaker André Porcheret to take charge and added his name to the domaine.
A significant figure in Burgundy for the past half-century, André had been the cellar manager at the Hospices de Beaune from 1976 to 1988 and again from 1994 to 1999. He was well known in the region, both as a traditionalist and someone who was not afraid to push the boundaries. In 1988, Lalou Bize-Leroy hired him to become the winemaker at the newly created Domaine Leroy, where he stayed from 1988 to 1993 while still making the wines at his estate in Monthélie.
His granddaughter, Cataldina Lippo, joined him at the domaine in 2004, and while she learned from the man himself, she and her partner, Vincent, are now at the helm. They have brought great energy, passion, a touch of modernism, and a refined style. The wines show more fruit and are more precise yet still showcase the appellation from where they come.
The work in the vineyard is meticulous and shows their commitment to the land; herbicides and pesticides are banned, and harvest is always done by hand.
The wines from Cataldina and Vincent walk that beautiful line between classic and modern, with high-tone fruit, a clear sense of place and energy.
Martine's Wines is the exclusive U.S. importer for Domaine Douhairet-Porcheret.