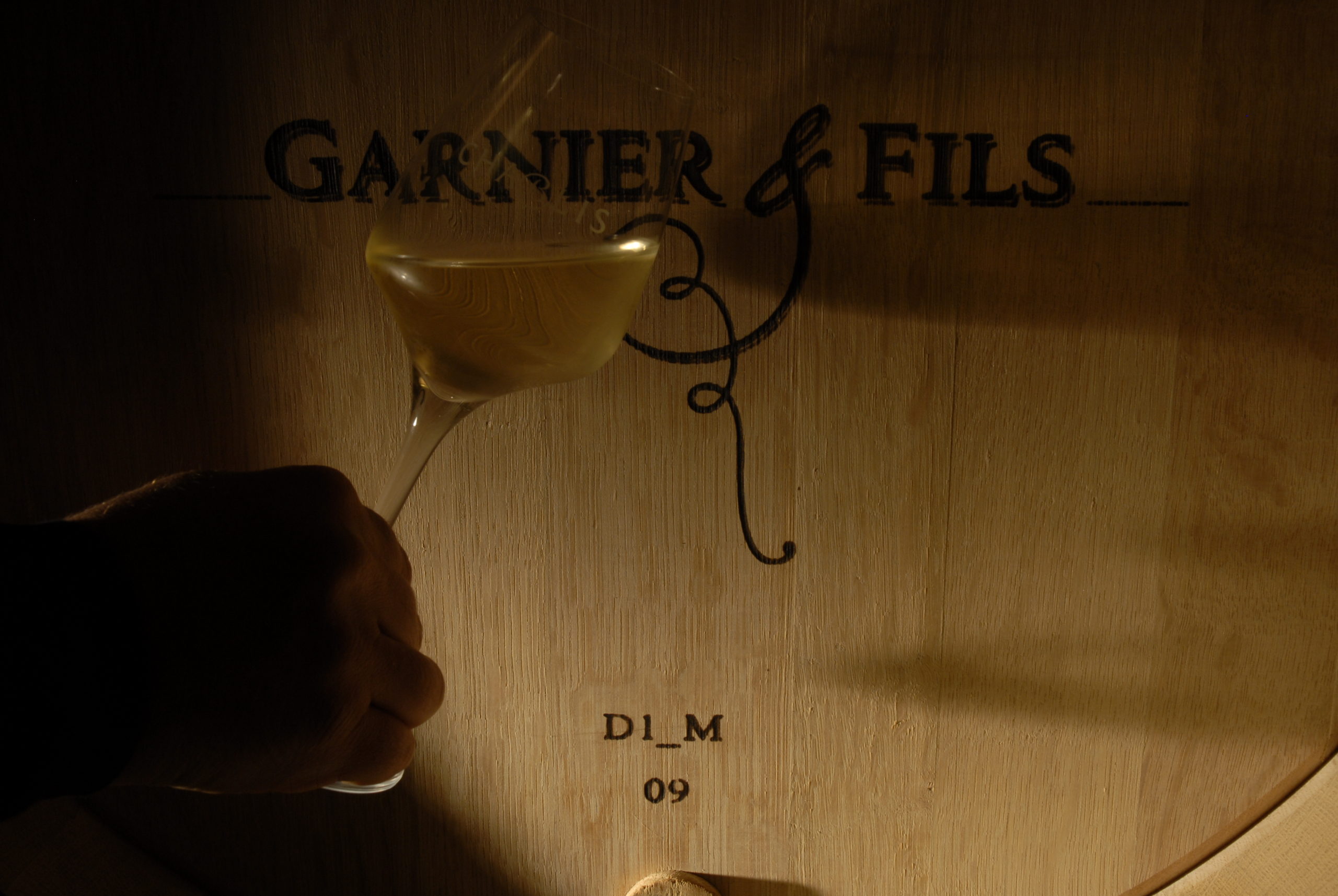 The Garnier family has owned their vineyards in Chablis for decades, with brothers Xavier and Jérome the first generation to estate bottle their wines.
The focus is on grapes grown in the northern part of the appellation. The estate is based in Ligny-le-Chatel and they also have vines in Maligny, Villy, and Lignorelles.
Environmentally friendly and organic practices are adhered to, with an emphasis on tradition and sustainability. They will achieve organic certification in 2024.
In the cellar, the wines see lengthy elevage and age in oak barrels, including some Stockinger Austrian oak, and stainless steel.
Later harvest dates yield wines that have exceptional ripeness, freshness, and minerality, boasting a lush mouthfeel and texture as well as vibrant acidity.
Brothers Xavier and Jérôme Garnier share a passion for wine and the Chablis region, where their family has owned a 23-hectare estate based in Ligny-le-Châtel for many decades. While their father sold grapes to negoçiants, the brothers began making their own wine in 1996, selling it to restaurants in and around Paris. In addition to Ligny-le-Châtel, they also own vineyards in Petit Chablis, Maligny, Villy, and Lignorelles, as well as having long-term contracts with trusted growers in several 1er and Grand Crus. In all, this estate stretches over five regions in Chablis.
Garnier & Fils uses traditional, environmentally friendly practices and will be certified organic in 2024. They harvest later than most, as their northern, cooler location means balancing phenolic ripeness and acidity is important. In the cellar, wines ferment with natural yeast, and aging is in stainless steel, foudre, and/or 600L neutral oak barrels, depending on the cru. At bottling, wines are filtered (no fining or cold-stabilization).
This dynamic property has been steadily building its quality and reputation, now producing some of the highlights of the region that are an extension of the varied terroirs' personality. Together, they are leading a group of newer producers finding their voice in the northernmost part of Chablis. They recognize it takes much more work to produce high-quality wines in such a cool region, and are proving the extra effort is well worth it. These soft-spoken brothers go above and beyond to craft beautifully balanced wines textured with bright acidity and minerality.
Martine's Wines is the exclusive U.S. importer for Domaine Garnier et Fils.