Last week, we had our New York City Summer Portfolio Tasting at a new venue on the edge of the Flower District called Wine Disciples. Martine's Wines only has a couple annual tasting events for the New York and New Jersey trade, and this one was extra special — because it was my first!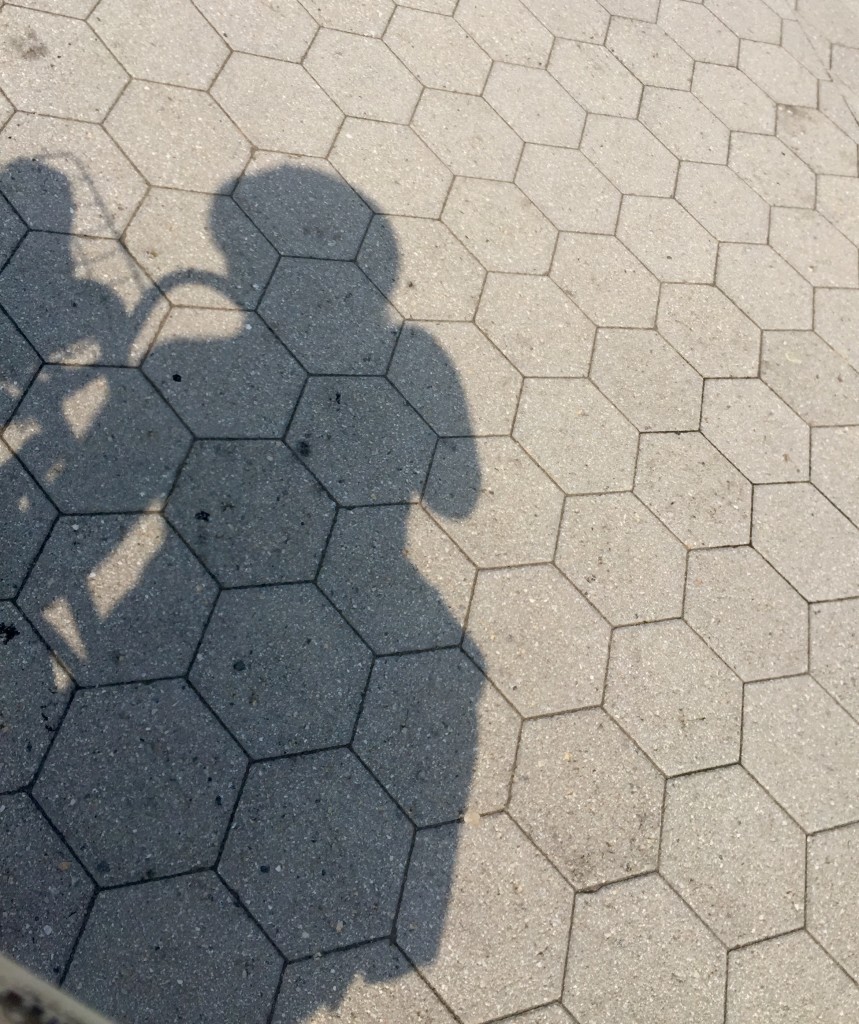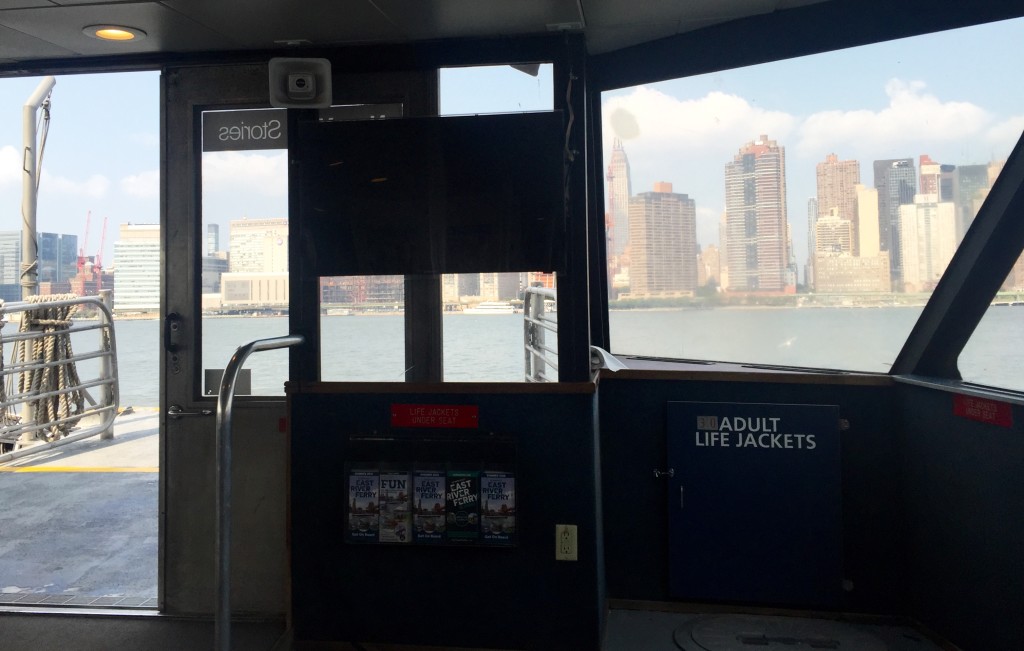 Tuesday morning I traveled by bicycle and a quick ferry ride over the East River into Manhattan to calm my nerves. Would anyone come on this first day of September? Would I be able to answer questions and speak knowledgeably about our wines?  It's akin to opening night jitters!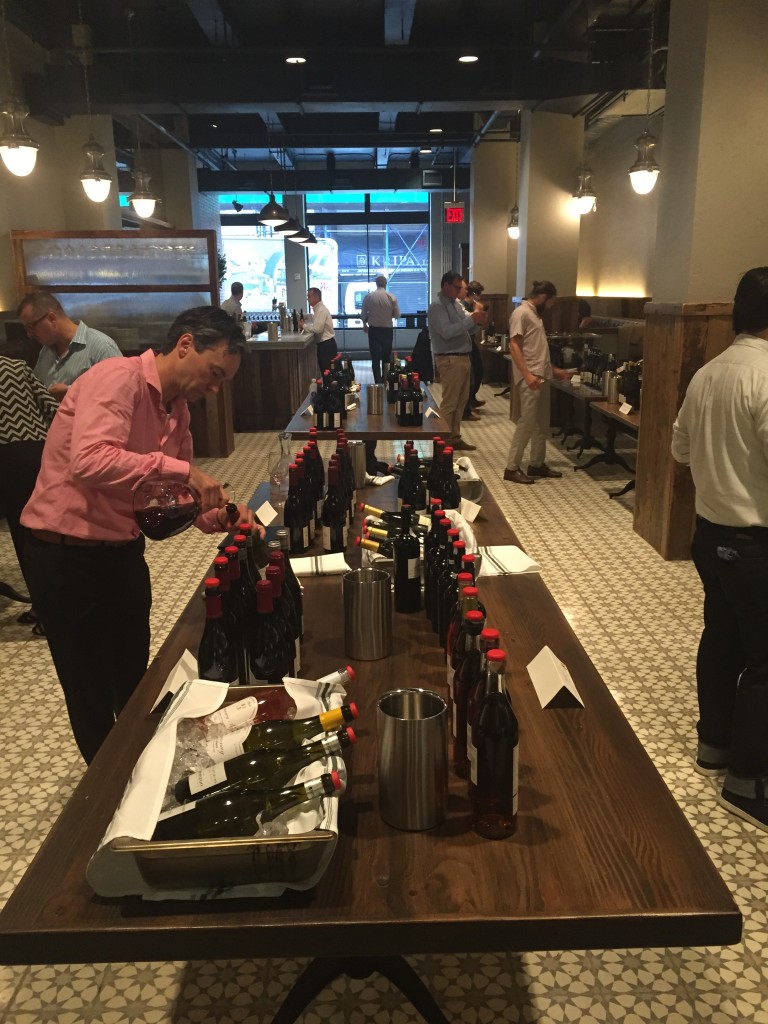 My colleagues on the New York and New Jersey sales team were already in place, popping corks, placing slow pourers, and straightening tables. I was pleased to see Martine, already guiding a loyal customer through the wines. I tried to stay within listening distance for as long as possible! Sara Floyd, MS came to help us present our California wines: Sara's own collaboration with the Pisoni family, Luli Wines, as well as Lucia Vineyards, and Bibiana Gonzalez-Rave's projects: Cattleya Wines and Shared Notes, a separate label with her husband, Jeff Pisoni.
The cavernous Enoteca was set up to accommodate a walk around, self-serve tasting, ideal for tasters who wanted to pace themselves, or needed to quickly taste the wines appropriate for them and get back to work. The long space was lined with tables covered with wines, Schatzi Wines and their producers on one side, and Martine's Wines on the other. The large metal-topped bar was set up with ice-filled lexans to accommodate our two grower Champagnes – the Coquillette father and son, Saint-Chamant and Stéphane Coquillette – as well as our Loire Valley Crémants. This was the launching pad of the tasting, start by tasting through the champagnes to warm up one's palate. The Stéphane Coquillette, Marie Aimer Rosé Brut NV was amazing!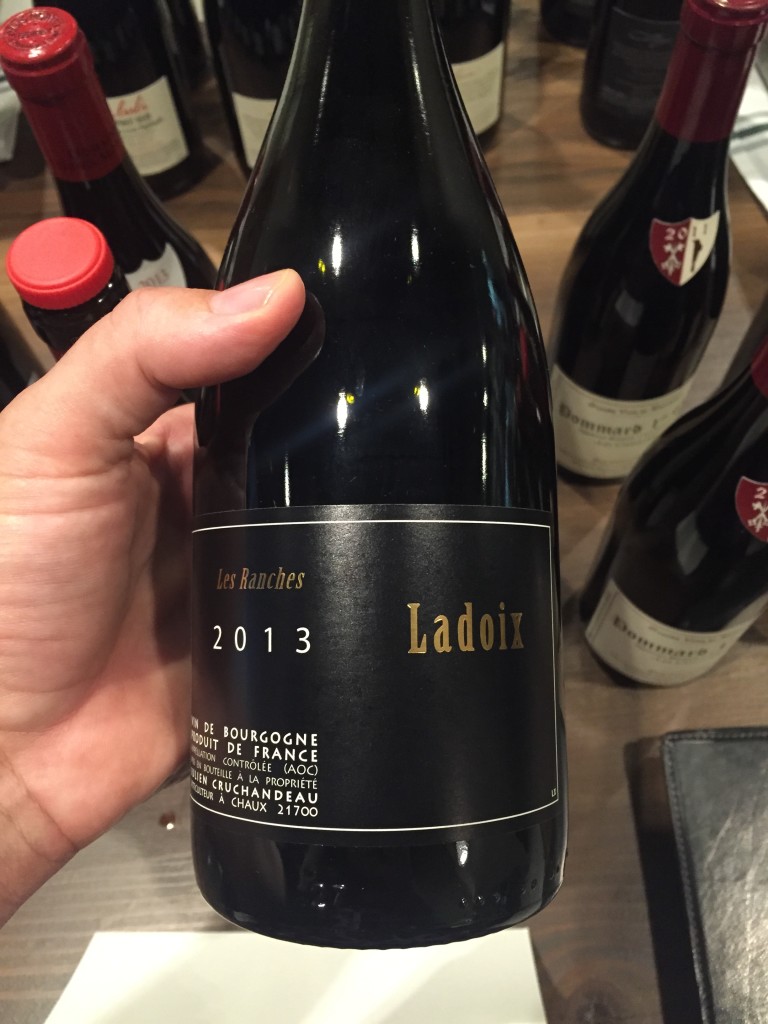 A roomy front area provided a steady stream of meats, cheeses and gougeres. Snacks are vital in a big tasting like this, to not feel the effects of tasting a couple hundred wines. There was plenty of room for the city's wine talent to check out our portfolio, and linger over the new vintages, or one of the many new additions, such as the biodynamic wines of young Julien Cruchandeau. The aromas leapt out of the glass, and Ladoix isn't something we see often in these parts. The Domaine Buisson-Charles Meursault VV 2012 was stunning with its precision, such a different expression than the Domaine Bernard-Bonin Meursault Les Tillets 2013 on the same table.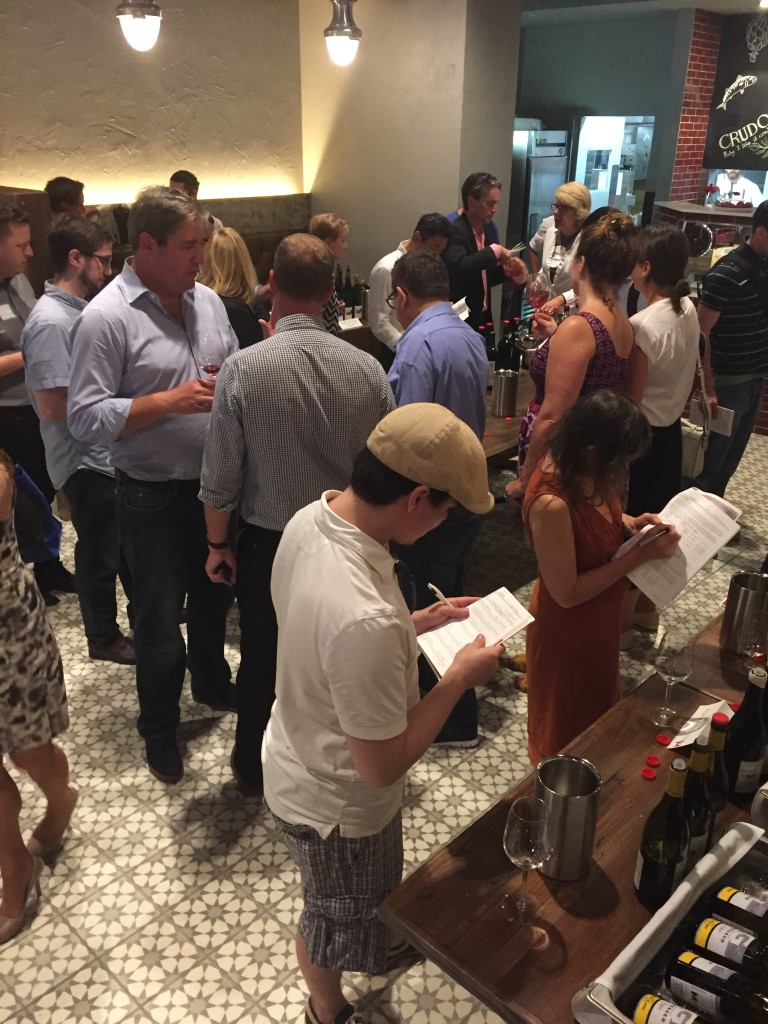 As the afternoon progressed, I noticed people hovering around the Denis Mortet wines. The 2013's have just arrived, and I couldn't believe how beautifully the Gevrey-Chambertins were drinking with their silky texture and aromatic pop. For me they were a revelation! I guess many people felt the same, the Gevrey-Chambertin 1er Cru Lavaux St-Jacques 2013 was the first empty bottle. The end of the tasting at 4 p.m. came way too soon! Suddenly everyone began to cap the bottles and gather them up on the bar…a last minute scuffle ensued for tastes of the A. Edmond Audry Cognac Trés Ancienne Grande Champagne Rèserve Aristide (60 year old vintage).