It was a pleasure to return this summer to IPNC. At the Grand Dinner on Friday, I got right to work rounding up all those interested in tasting some top quality wines with me. Together we enjoyed a superb line up from Martine's Wines, including cuvées from one of the newest producers, Domaine des Ardoisières, from the steep and rocky slopes of Savoie.
Saint Chamant 2005
Diebolt-Vallois Cuvée Prestige
Domaine des Ardoisières Argile Blanc
Domaine des Ardoisières Schiste Blanc
Domaine des Ardoisières Amethyste Rouge
Domaine Leroy Clos de la Roche 1989
Château Rayas 1998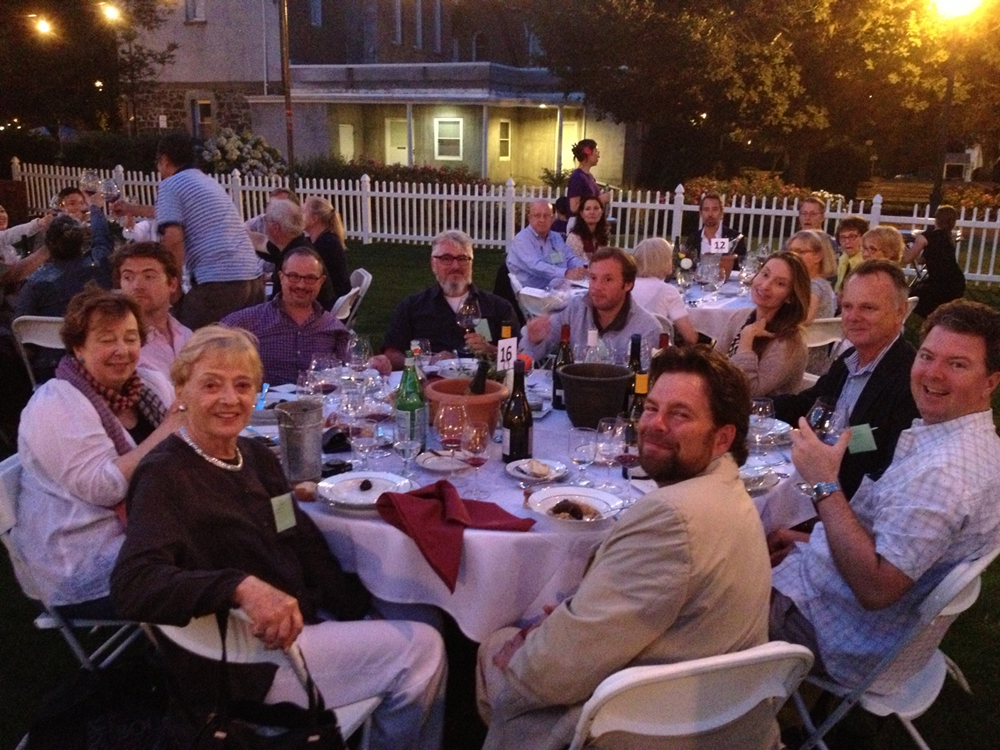 Starting to my left and around the table:
Elin McCoy, Bloomberg News
Damien Carney, Martine's Wines
Jon Bonné, San Francisco Chronicle
Patrick Comiskey, Wine & Spirits Magazine
Cyril Audoin and Brittany Black, Domaine Charles Audoin
Frank Stitt, Highlands Bar & Grill, Birmingham, AL
Alder Yarrow, Vinography
Jordan Mackay, San Francisco Magazine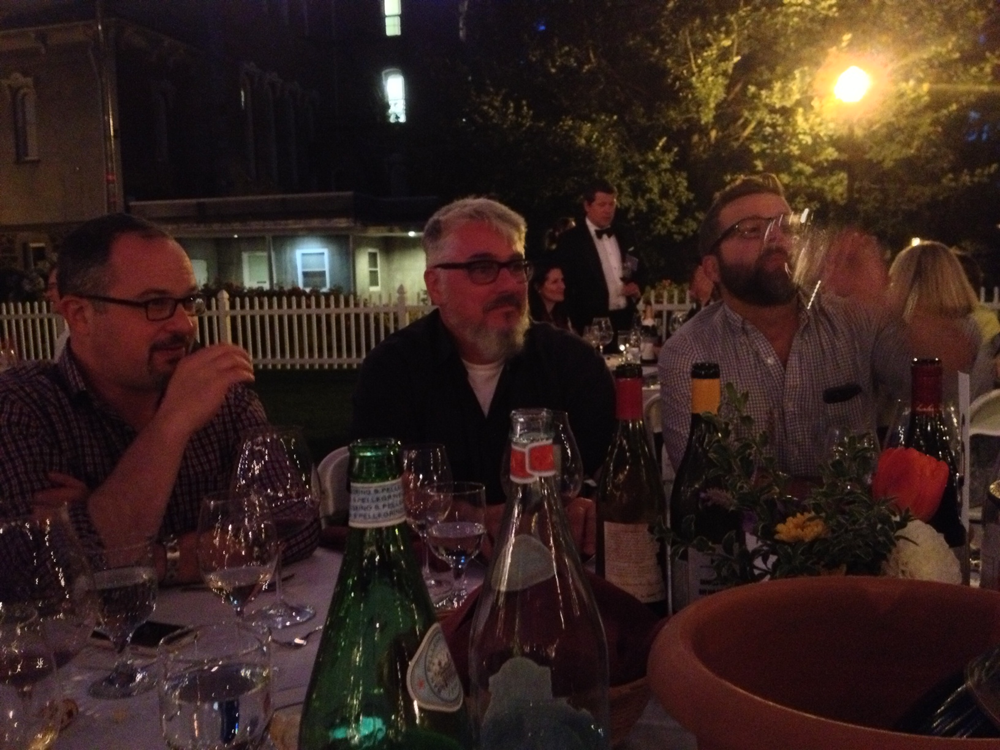 And David Lynch stopped by for a taste as well!
Thank you to all for your company that evening and the opportunity to share these great wines together.