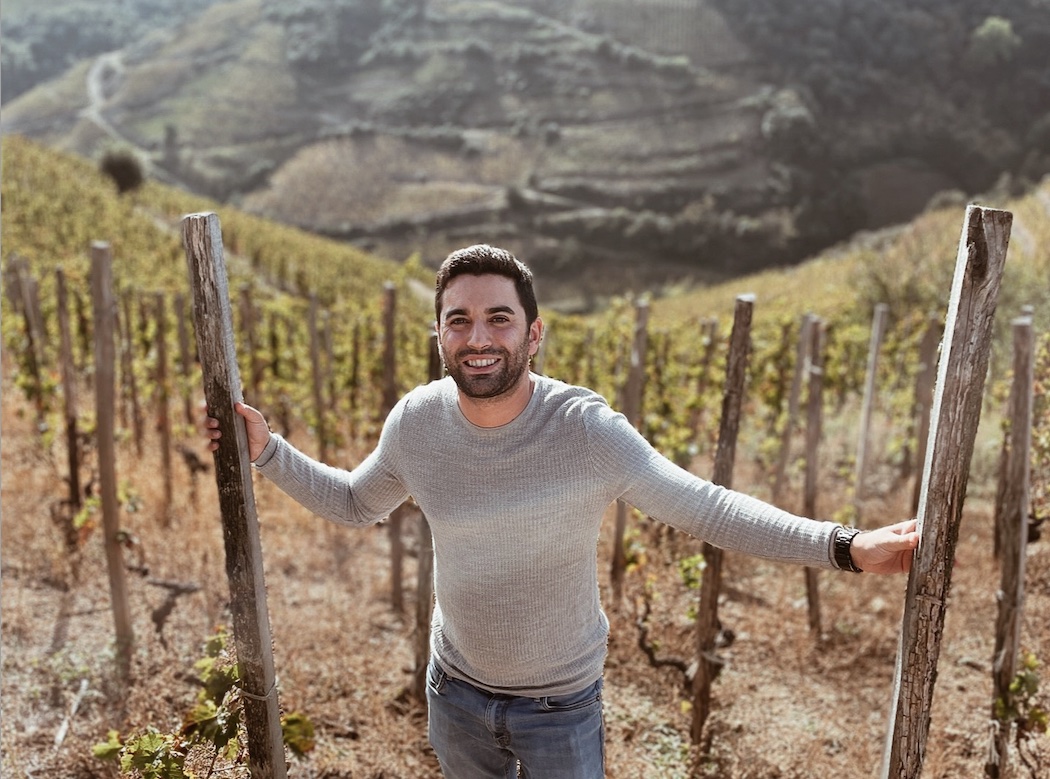 The Farge family has been making wine in Saint-Joseph for four generations, and Thomas is embarking on a project of bottling under his name.
Thomas focuses on single-site bottlings throughout Saint-Joseph, Cornas, Saint-Péray, and Condrieu.
All farming is organic, with Ecocert certification in 2024. Biodynamic principles are also followed.
Work in the cellar is ever-evolving, with the use of oak, concrete, and steel determined by the vintage.
With boundless energy and enthusiasm, Thomas represents the best of the up-and-coming generation of Northern Rhône winemakers.
Surrounded by wine, even living in the middle of his vineyards, Thomas' energy and excitement for this region is palpable. Given his deep ties to the area, he has had the opportunity to learn from some of the great winemakers in the Northern Rhône, such as Jean-Louis Chave and Stéphane Usseglio. He constantly seeks ways to bring new ideas to his century-plus family lineage, making his mark with wines that show freshness, intensity, and finesse.
When Thomas first came to the family estate in 2018, after ten years of study in South America, he began implementing organic farming and will be Ecocert certified as of 2024. He also works with aspects of biodynamics, such as following moon cycles for vineyard and cellar practices. Passionate about working ethically within the Rhône, he places a strong focus on training his team, promoting professional development, and providing fair compensation. Thomas currently has holdings in Saint-Joseph, Cornas, Saint-Péray, and Condrieu, as well as a Colline Rhondaniennes plot on the edge of Saint-Joseph.
His Saint-Joseph home base is in Saint-Jean-de-Muzols, one of the southern-sector cluster of villages that made up the initial appellation established in 1956. The granite here is less degraded, and east, southeast, and south-facing sites can produce relatively generous wines with a welcome softness. In Cornas, Thomas has leased a plot in the famed Reynards vineyard. The soil here is granite as well, decomposed and with some gneiss and clay topsoil, which helps preserve hydration in hot or dry years while also moderating the acidity given by the granite. Wines produced here are elegant and dark-fruited, with tannins that take some time to unwind. He also owns a plot in Sauman, just to the south. This steep, granitic vineyard is higher in elevation and has a mix of exposures, with grapes generally taking about a week longer to ripen here than in Reynards. Saint-Péray is just to the south of Cornas and is a rare Rhône appellation devoted solely to the production of white wines. It is home to some of the region's best and oldest Roussanne, planted on limestone, granite, and clay soils.
In the cellar, Thomas uses a variety of aging vessels – 400L, 600L, and limited 228L oak from the Atelier Center France cooper, as well as concrete vats, particularly useful in warmer years, and stainless steel. For the whites, he racks the wines into their aging vessels after about 1/3 of the fermentation is finished, which has the effect of bringing out the lees flavor. Sulfur is used to block malolactic fermentation, as well as a small amount at bottling. Depending on the vintage, the reds see some whole cluster fermentation and a cold soak with long fermentation.
Producers like Thomas come along only rarely. Generations of tradition, alongside his zeal for freshness and innovation, results in a rare and exhilarating combination.
If you want to discover the new Northern Rhône, the wines of Thomas Farge are the perfect introduction.
Martine's Wines is the exclusive U.S. importer for Thomas Farge.