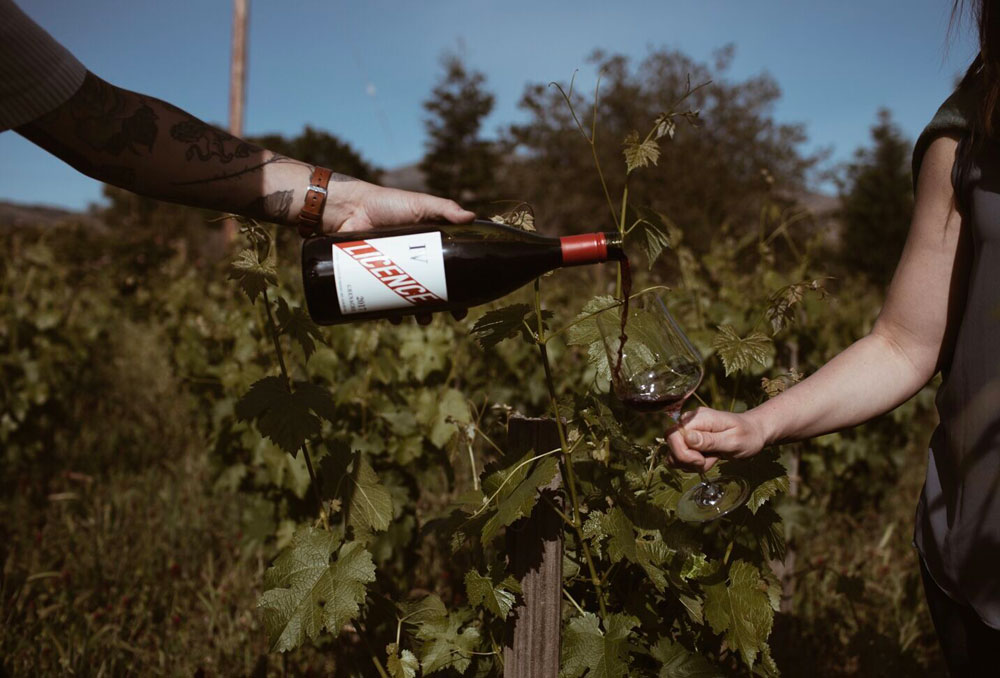 Created by Martine's President Greg Castells, Licence IV is a dynamic, irreverent label that blends our ethos of excellent, artisanal winemaking with a light-hearted twist.
Available in one-liter bottles and 250ml cans, the white, rosé, and red offered by Licence IV are the perfect go-tos for parties and outdoor events.
We partner with our existing portfolio of producers to bring wine that we're proud to sell at a price point that makes fine French wine accessible to all.
The grapes for these wines are organic and/or sustainable, so you can feel good about what you're drinking.
We honor our commitment to bringing people around the table with Licence IV, which is ready to be enjoyed at any moment.
Licence IV is the permit in France that allows cafes, brasseries, and restaurants to serve alcohol. The official enameled placards are found bolted to the walls of these establishments throughout the country.
In the blinding hustle of the modern world, people can feel, at times, disconnected from those around them. As Martine's President Greg Castells recalls from his childhood watching the world from behind his parent's bar in the South of France, everything seemed to come together in a glass of wine shared with friends.
Whether a raucous rock show on Friday nights or sleepy Sunday mornings between trips to the butcher or boulangerie, the people of his village often found their way into the bar of the Hôtel Du Château. He would crack the cap off one-liter bottles of wine and create community in an instant.
With Licence IV wines, we tap into the true spirit of wine and the way it has been enjoyed for many years…paired with the moment, in a simple glass, and enjoyed in a casual setting with friends.
Martine's Wines is the exclusive U.S. importer for Licence IV.