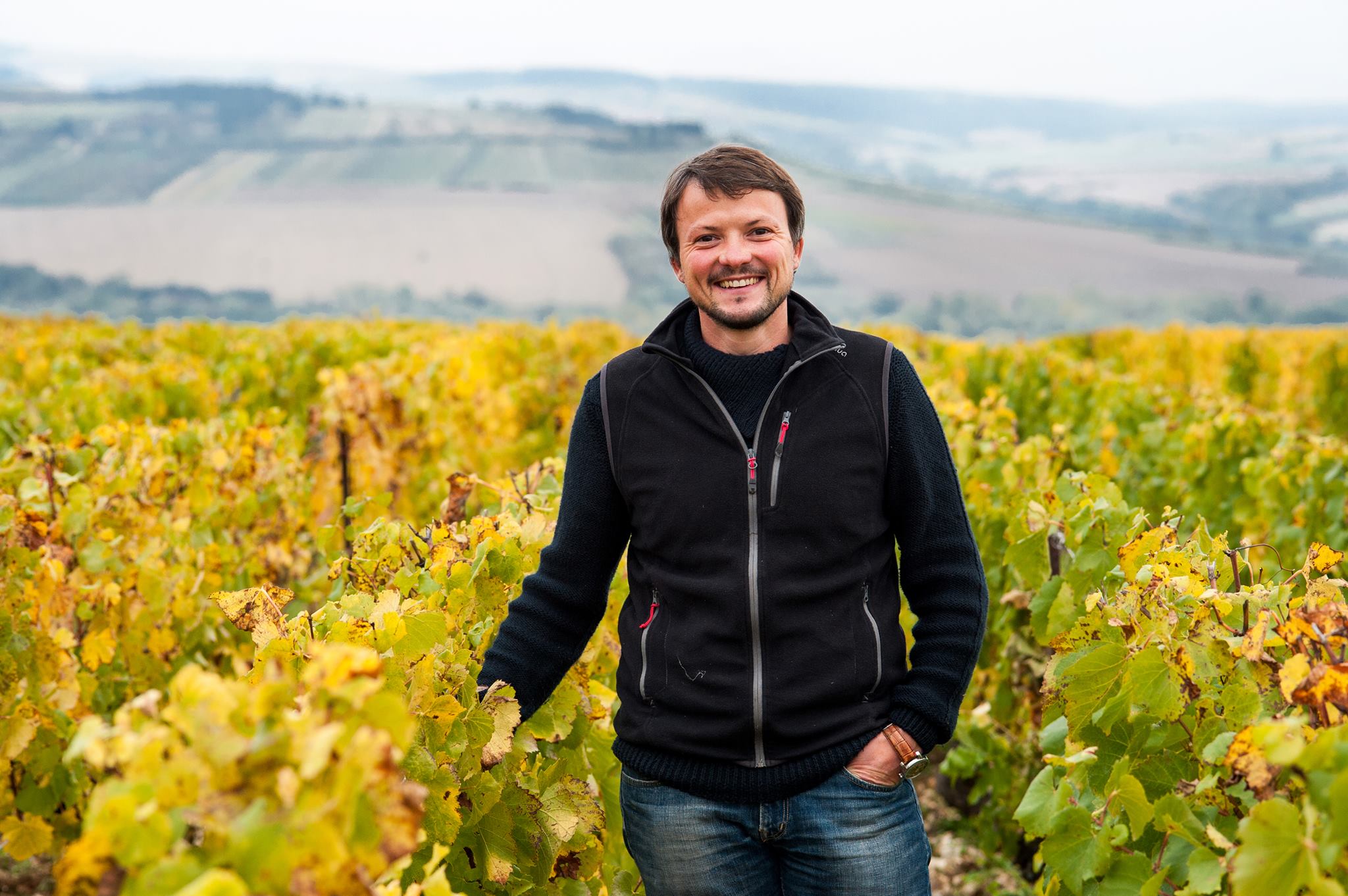 Located in the northern reaches of Burgundy, not far from Chablis, Côtes d'Auxerre is an ancient wine region that is experiencing a resurgence, not least because of winemakers like Édouard Lepesme.
This is a region with extraordinary promise that has been propelled even further by the effects of climate change – its location provides a cooler growing season than the Côte d'Or further south.
Édouard acquired his 13 hectares in 2014 after studying with such local luminaries as Alice and Olivier de Moor.
Farming is organic and biodynamic, and the approach during vinification is hands-off, with hand harvesting, indigenous yeast fermentation, and low sulfur.
Édouard is quickly becoming a face of the Côtes d'Auxerre, advocating for its return to the great regions of Burgundy and producing wines that help place it there.
In the shadow of its next-door neighbor, the world-renowned appellation of Chablis, the Côtes D'Auxerre has been quietly evolving. A region known before phylloxera as a prominent part of Burgundy now represents a small fraction of wine produced. The quality level can be exceptional, even more so recently, considering rising global temperatures and this northern region's ability to have a cooler growing season than the rest of Burgundy further south. Édouard Lepesme built his career in marketing for negoçiants in Burgundy and Champagne. In 2011, he decided to follow his dream and immersed himself in winemaking and viticulture, studying with some of France's great names, such as the highly respected Alice and Olivier de Moor in Chablis. In 2014, he purchased 13 hectares (five and a half planted to vines) from André Donat, whose father was a pioneer vigneron in the area when he planted Pinot Noir, Chardonnay, Aligoté, and Gamay Noir in the 1960s.
In the village of Vaux-Auxerre, the soil is the same chalky limestone as Chablis. Édouard produces only a small amount of high-quality wine and sells most of his fruit to other winemakers (including the de Moors). His vineyards have been farmed organically since the 1990s, and they are surrounded by beautiful cherry trees and organic wheat fields, adding to the biodiversity. The vineyard plots are planted on the two hillsides of the village of Vaux. The vineyard positioned between Vaux and Auxerre tends to have more clay, while the vineyard south of Vaux, more limestone. Using 100% organic and biodynamic viticulture, Édouard has a hands-off approach – hand harvesting, fermentation with indigenous yeasts, and low sulfur. The red wines are fermented primarily with whole clusters. His resulting wines show great purity, finesse, and balance.
Martine's Wines is the exclusive U.S. importer for Domaine d'Édouard.