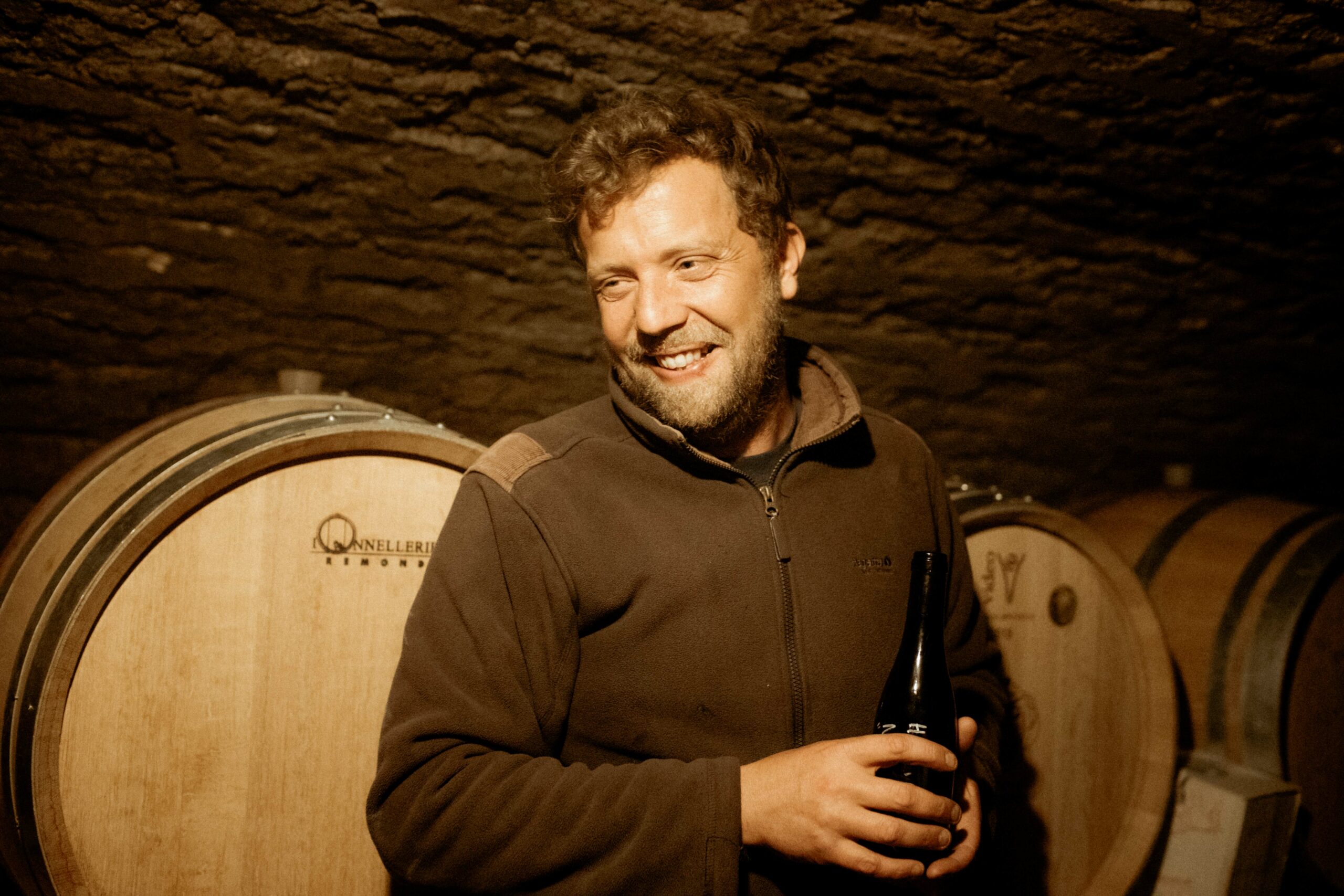 Julien Cruchandeau seeks to elevate the oft-overlooked appellations of Burgundy, such as Bouzeron and Hautes-Côtes de Nuits, while also showcasing more familiar villages.
Low yields and non-intervention are the goal, maximizing the quality of these wines.
The vineyards have been farmed organically since 2011 and no chemical fertilizers are used.
Natural techniques are practiced in the cellar, with hand-harvested grapes and indigenous yeasts.
Julian's wines are aromatic, bright, fresh, and pretty, and have a clearly expressed sense of place.
Julien Cruchandeau, a passionate and successful former musician, has been in tune with his vineyards in the tiny village of Chaux in the Hautes-Côtes de Nuits above Nuits-Saint-Georges since 2003. A pioneer in Bouzeron, when Julien first purchased vineyards in the appellation, he wanted to plant the best quality vines. Aubert De Villaine, willing to promote Bouzeron further and help the next generation of producers, offered Julien plantings from his massale selection. Named in his honor as "Massale," Julien's Bouzeron is a shining example of the appellation. In 2007, he purchased a home that also contained a large cellar and beautiful vat room. In an area of Burgundy once considered for high volume and lower quality, Julien creates wines of depth and dimension.
Since 2011, the vineyards have been cultivated using organic treatments, with no chemical fertilizers, all to produce healthy and high-quality grapes. Julien pursues low yields to ensure the quality and expression of the soil and terroirs. The grapes are harvested by hand and only indigenous yeasts are used during fermentation. He produces wine naturally, employing traditional methods bolstered with modern winemaking techniques. The aging process takes between eight and 18 months, depending on the cuvées, in vats or barrels. The wines are bottled after a light filtration, except for the Nuits-Saint-Georges, which remains unfiltered.
His natural practices and hands-off style create truly impressive Burgundy Pinot Noirs and Chardonnays that offer tremendous value; aromatic, bright, fresh, and pretty, with a clearly expressed sense of place.
Martine's Wines is the exclusive U.S. importer for Domaine Cruchandeau.