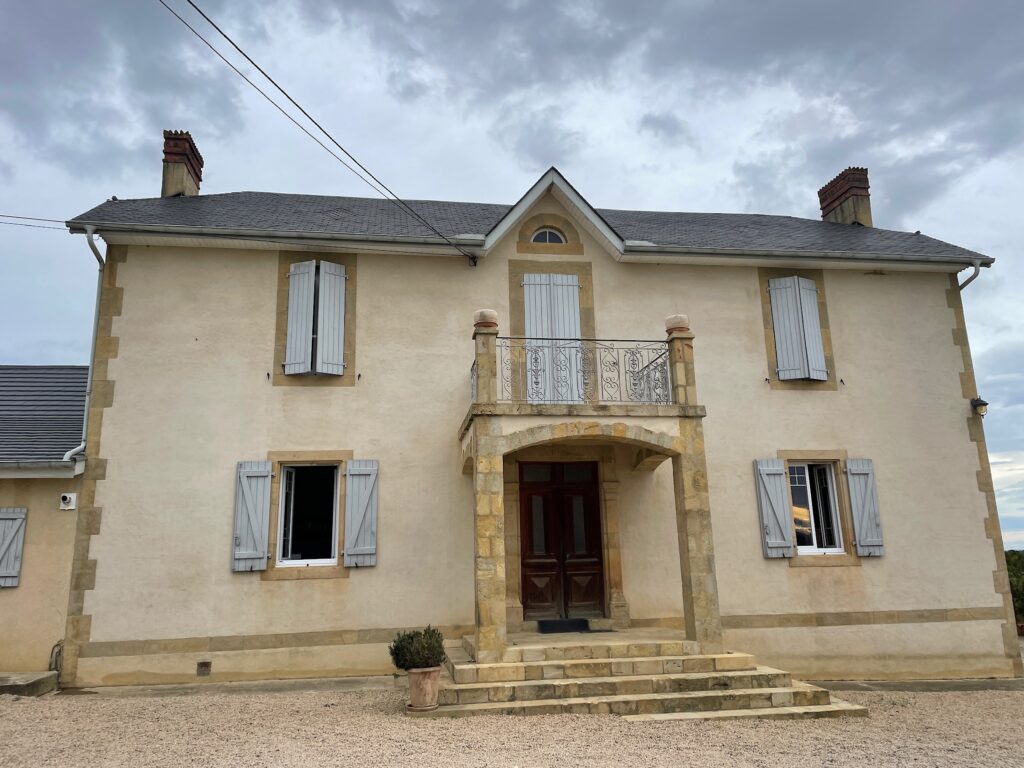 Tucked into the foothills of the Pyrenees, Madiran is a hidden gem of a winemaking region that produces red, white, and sweet wines. This area features rolling hills, unspoiled nature, and a unique heritage, and the wines that come from here couldn't be from anywhere else in France or the world.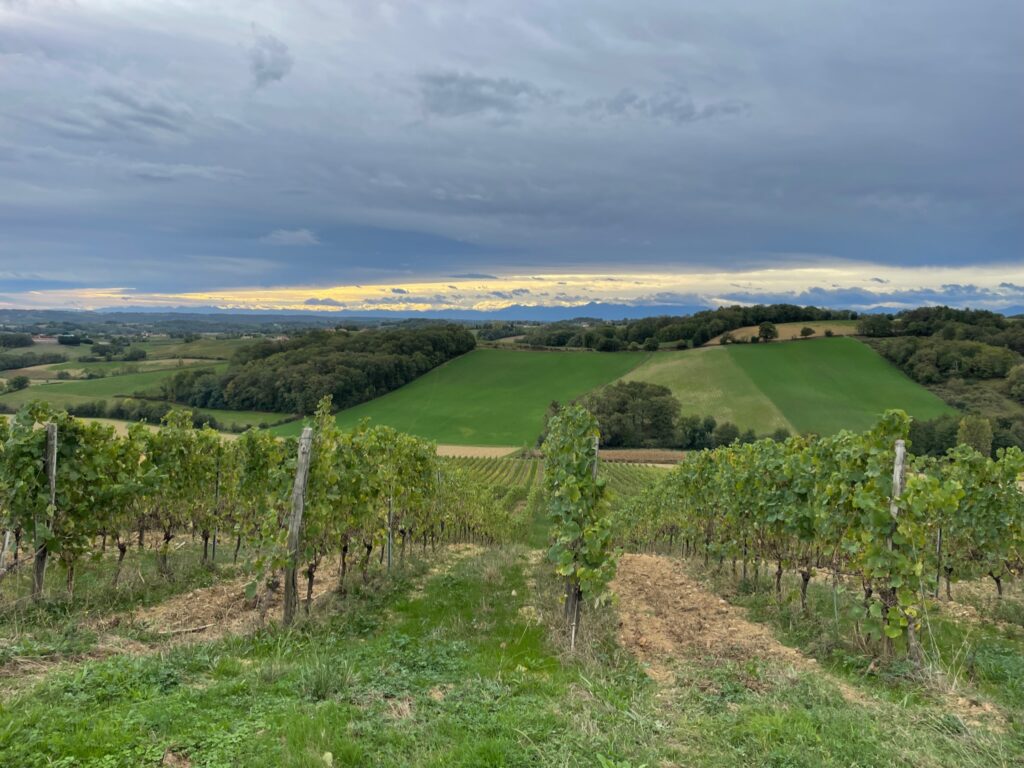 It is here, lying between Gers, the Hautes-Pyrénées, and the Pyrénées Atlantiques departments, that the Dabadie family has maintained a patchwork of vineyards for five generations since 1904. Polyculture is common in this part of the country, and mixed farming was carried out into the 1980s. When Pierre Dabadie, the fourth generation, took over the estate, he decided to specialize in wine production, creating Domaine Laougué, extending the vineyards, and building a new cellar. He also steered the house toward more modern growing and winemaking methods, crafting nuanced and restrained wines that don't need extended aging while showing the estate's terroir and style. Pierre's son, Sylvain, now runs the estate with the goal of propelling this region and its grapes to higher levels of recognition.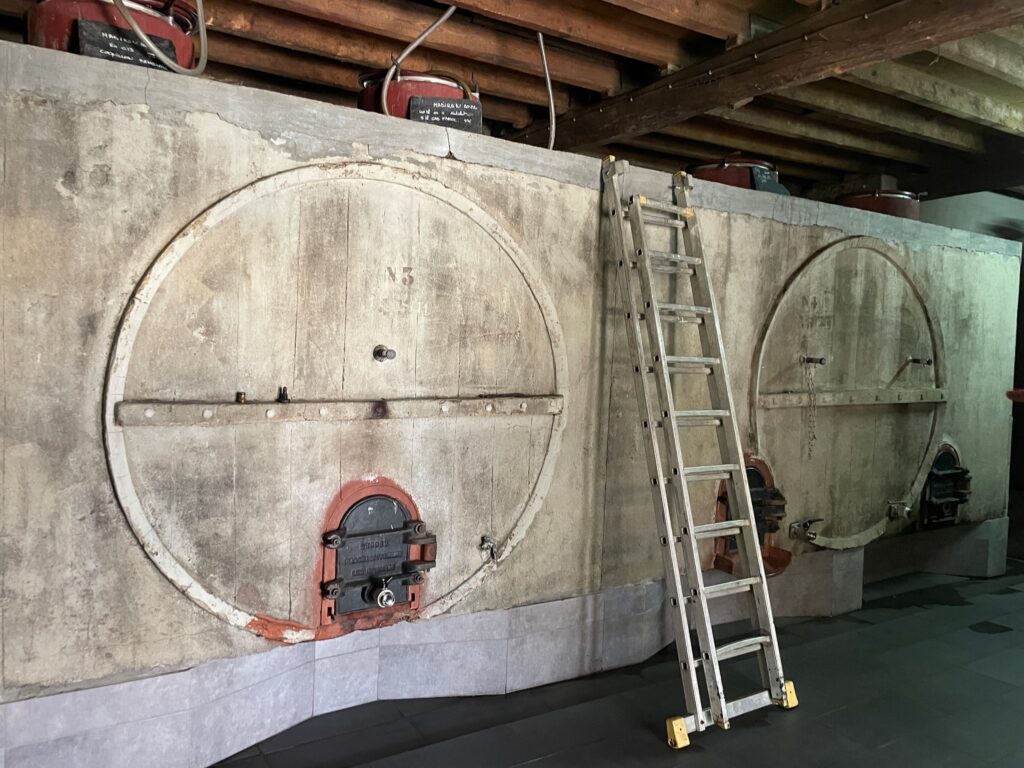 Currently comprised of 30 hectares, Domaine Laougué's vineyards are planted on hillsides, some extremely steep. Varied soil types bring out different characteristics of the grapes – the middle and lower slopes are clay-loam with small pebbles, the parcels directly around the winery face southeast and produce lighter wines, and the higher elevation slopes are a unique spot in Madiran where the soil is very shallow with underlying red clay that gives those wines more structure. The Atlantic Ocean heavily influences the region, which brings temperate winters, hot summers, early-season rainfall, and ample sunlight.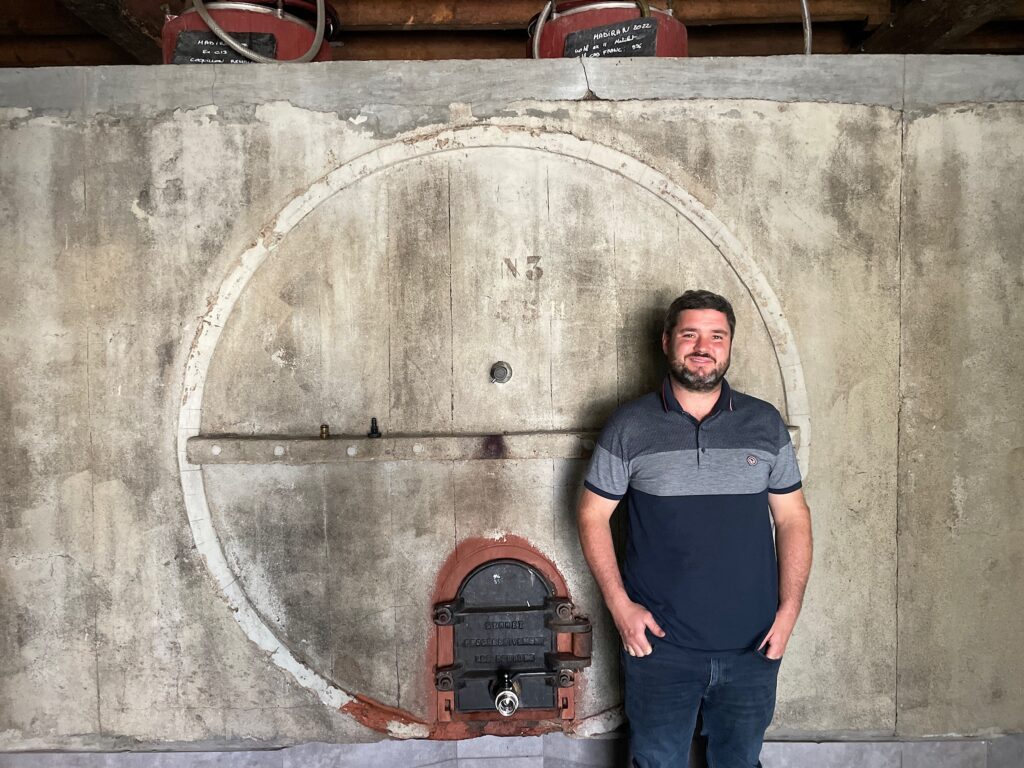 Domaine Laougué currently crafts 10-11 cuvées, mainly focused on single-parcel expressions that speak to their various soils, expositions, and nuances of each site. Since Madiran is an area of polyculture, Sylvain seeks to express this diversity with different styles. Organic farming commenced in 2014, and the estate achieved certification in 2020, with biodynamic practices also introduced in 2019.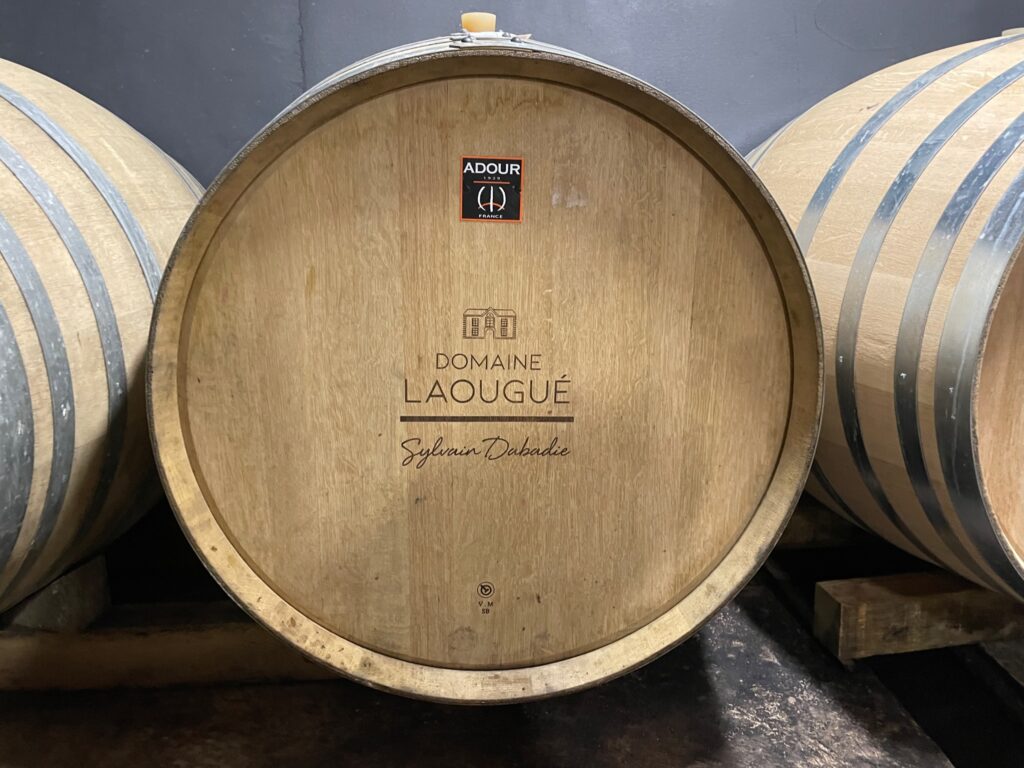 70% of the vineyards are planted to red and 30% to white. Of the reds, 85% is Tannat and 15% Cabernet Franc. Petit Manseng accounts for 60% of the whites, Petit Corbu 35%, and Gros Manseng 5%. Sylvain is slowly grafting over the Gros Manseng to Petit Manseng and Petit Corbu, as he prefers those grapes' expressions. The red plantings are all massale selected from 80+-year-old vines. Harvest is mainly by hand, though some machines are used to ensure optimal freshness in the grapes. Cover crops are alternated in every other row and switched from year to year. Grains are also planted to enrich the soil and lessen compaction.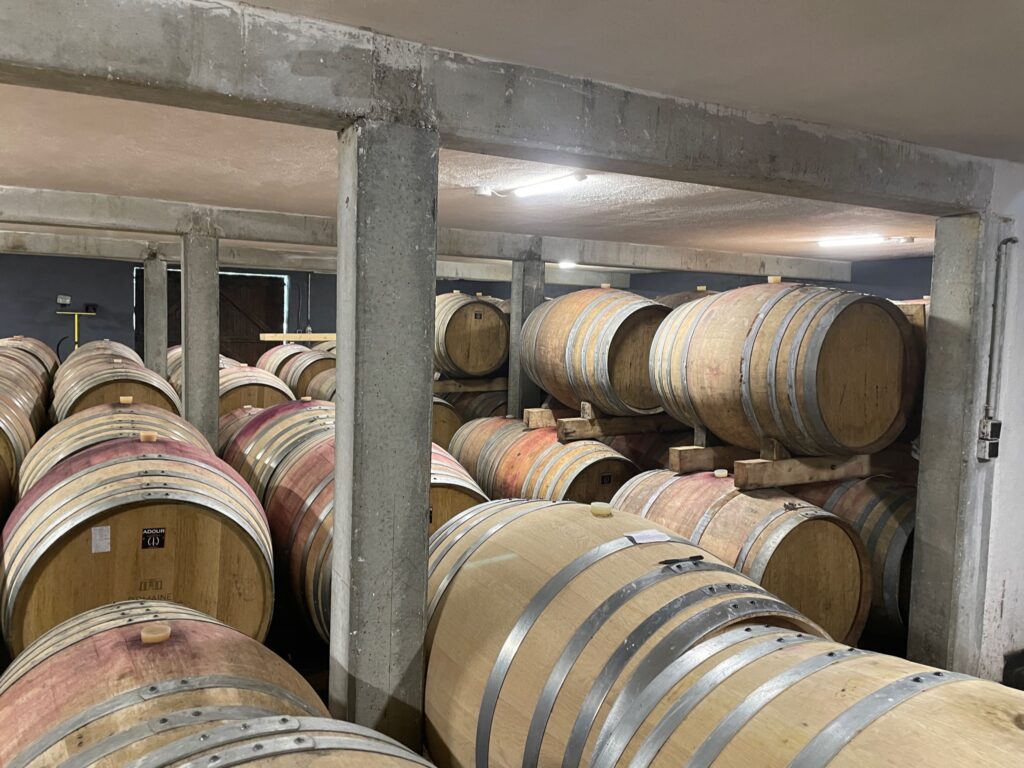 In the cellar, the grapes undergo native yeast fermentation in steel tank for reds and cement for most of the whites. Sylvain's philosophy can be summed up as "natural yet under control." For example, he doesn't plan on using sulfur as a matter of course, instead choosing to analyze the wine throughout the vinification process and adding only if needed at bottling. He prefers large, 500-liter barrels for their finesse and good extraction and only uses the local Tonnellerie De l'Adour. The wines see long aging in barrel and concrete tanks and no fining. Light filtration with clay is used at bottling.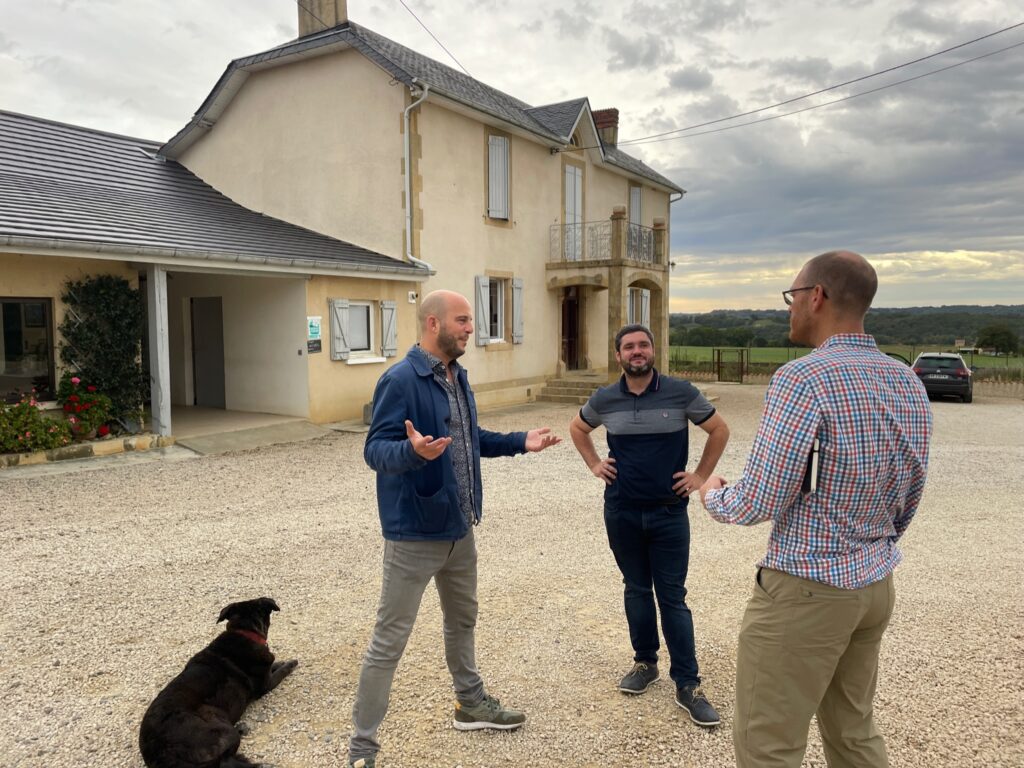 The wines of Domaine Laougué are innovative, pairing modernity with tradition and centering their expression of terroir. In a region where half of the wines are made by co-ops, this focus is notable, particularly Sylvain's dedication to single-vineyard bottlings. Unlike many of the reds from this region, Sylvain crafts wines that, while they can and will improve with age, are simultaneously approachable upon release. As with all wines from the Martine's portfolio, these are distinctive, expressive, and an interpretation of the land from which they come.