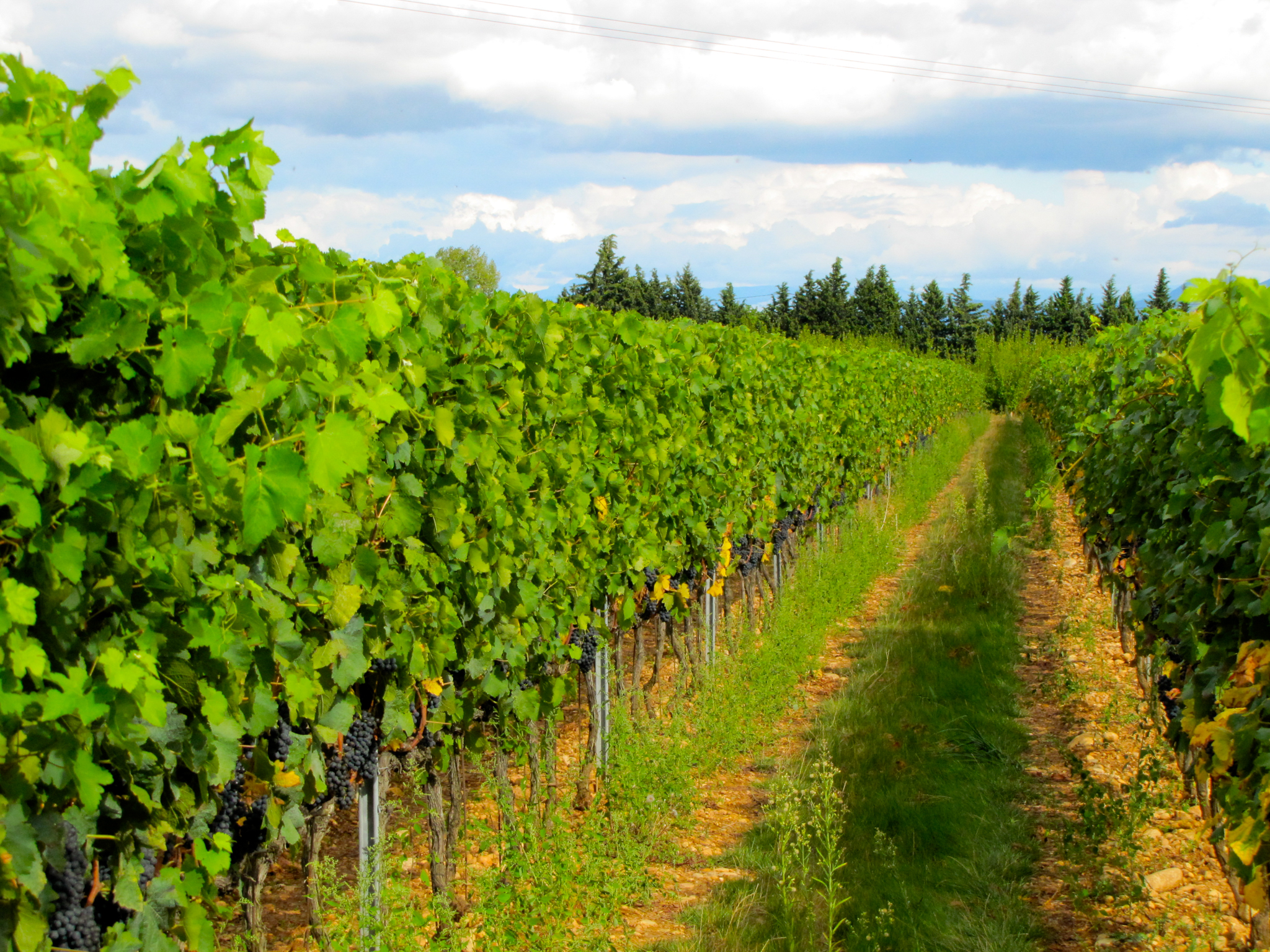 Gilles Robin is a family estate that has been growing grapes for four generations. However, it was Gilles who first decided to estate bottle the wines.
Now totaling 15 hectares, Gilles bottles Crozes-Hermitage, Hermitage, and Saint-Joseph.
Viticulture and vinification is entirely organic.
The prestige cuvée Alberic Bouvet comes from vines planted by his grandfather in the 1940s.
Gilles crafts his under-the-radar wines with honesty and integrity, reflecting his roots as a grape grower with deep ties to the Rhône.
With a family history of winegrowing spanning four generations, Gilles Robin started in the wine business the way many in the Rhône do: his family sold grapes to the local cooperative. Nestled against the hillsides of Hermitage and Sant-Joseph in the appellation of Crozes-Hermitage, the first vineyard was planted in the late 1940s by Gilles' grandparents, and it is this fruit that makes up his Cuvée Alberic Bouvet, named for his grandfather.
This cuvée is aged in oak barrels, of which 20% are new. The Cuvée Papillon is the product of vines Gilles planted in 1996; it is aged entirely in tank to preserve its fresh and delicate fruit. The estate now totals 15 hectares, including one planted with white varietals and a small parcel of Syrah in Saint-Joseph. His vines are planted in the stony and sandy La Terrace de Chassis district. An understated, meticulous winemaker, Gilles farms his plots organically, believing this is the best way to honestly give voice to the terroir.
Gilles Robin has truly elevated his family estate, producing powerful, elegant, and precise wines – excellent representations of Crozes-Hermitage.
Martine's Wines is the exclusive U.S. importer for Gilles Robin.