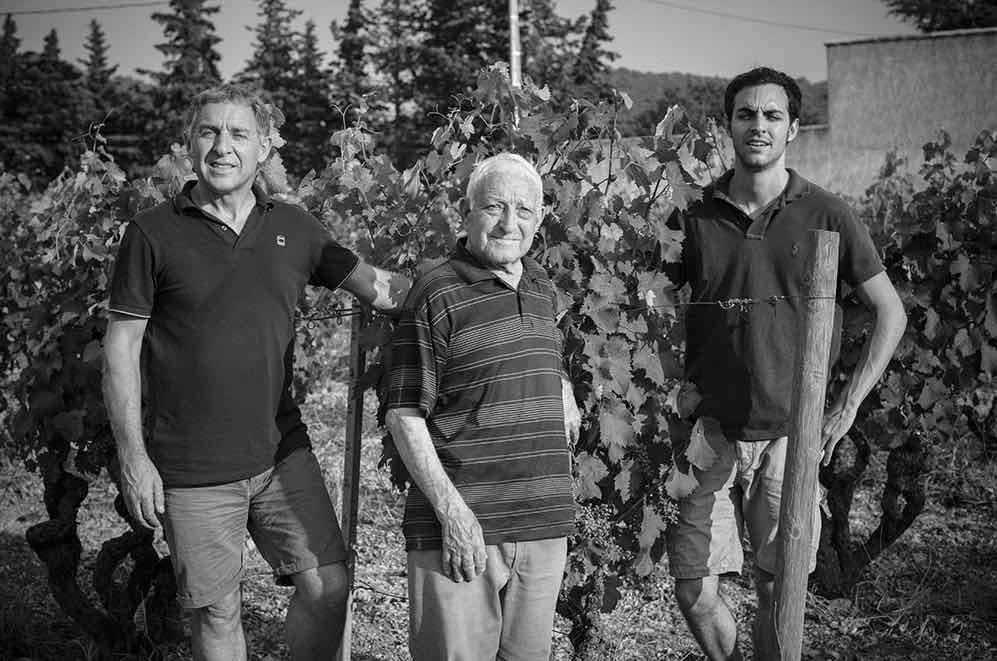 This is the negociant branch of Santa Duc, a reference-point estate in Gigondas for six generations.
Starting in 1985, Santa Duc ascended to prominence under the watch of Yves Gras, who introduced organic farming.
These wines are the result of the strong relationships that the Gras family has built throughout the region, and are a selection of the best grapes grown by local vigneron.
Working exclusively with indigenous yeast, the wines are aged in 36-hectoliter oak Stockinger foudres and 8-hectoliter terracotta amphorae.
Famille Gras extends the same thoughtful simplicity to the craft of winemaking as they do to the estate wines of Santa Duc.
Owners of Domaine Santa Duc, the Gras family has been a strong presence in the Southern Rhône for five generations, with a history that stretches back to 1874. During this time, the family has influenced the vineyards and lands in this area, cultivating know-how and a deep appreciation for the landscape surrounding the Dentelle de Montmirail.
They have also built strong relationships and friendships with winegrowers who have the same philosophy of respect for the land and organic viticulture. When these growers decide they no longer want to bottle their own wines, the Gras family, with their vast expertise, select the best grapes from these neighbors and vinify the wines under the Famille Gras label.
The same rigor and expert knowledge of the terroirs of the southern Rhône Valley guide the creation of these wines. They are authentic, genuine, and delicious bottlings that carry the Gras signature of finesse. Though the origins of these wines may be diverse, the terroirs and plots different, the same philosophy applies throughout – organic farming, the most natural vinification possible, and the imprint of the most distinctive terroirs of the region. These are wines that generations of vignerons have loved to drink.
Martine's Wines is the exclusive U.S. importer for Famille Gras.