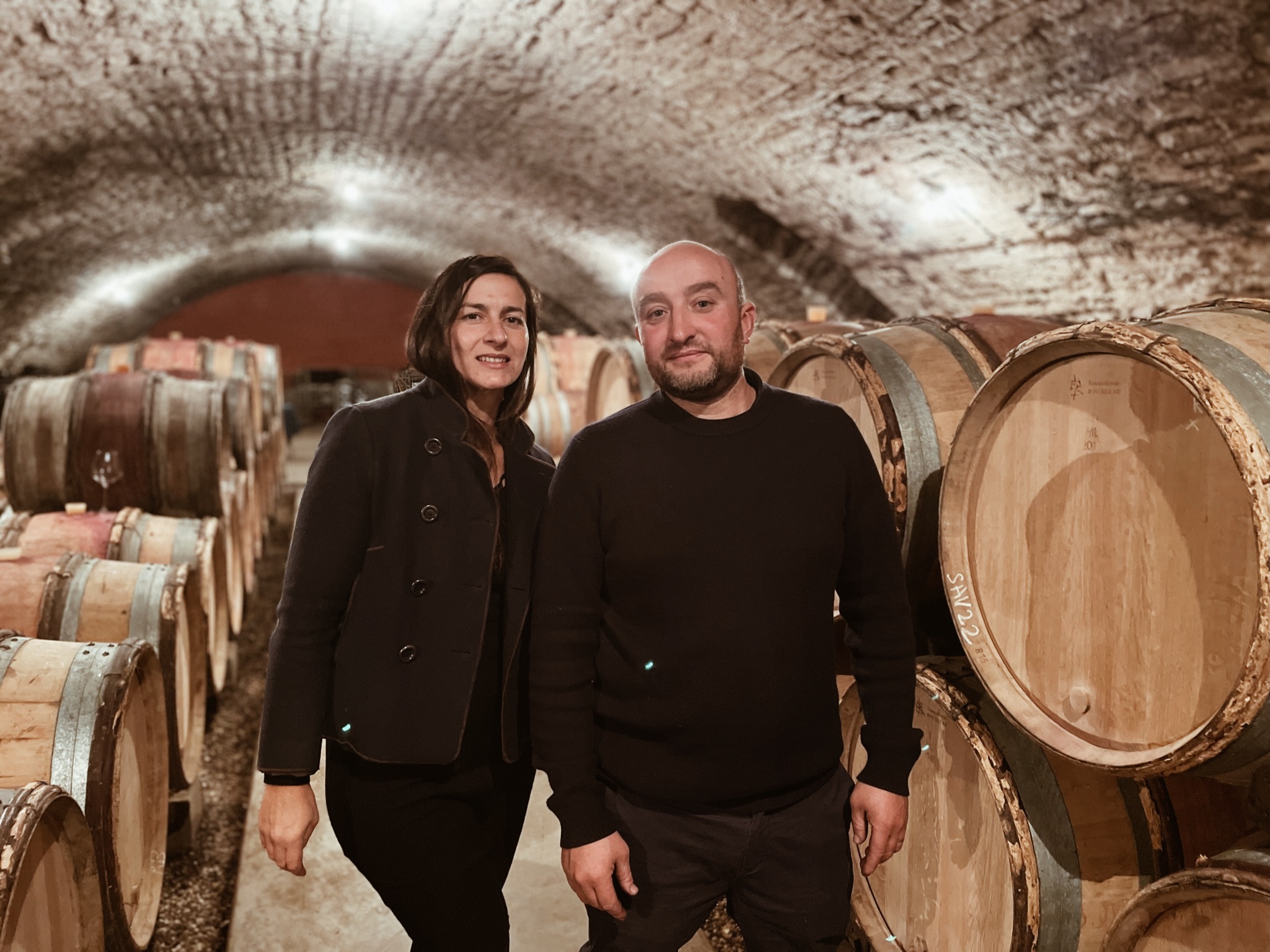 Vincent Ledy makes the most of his tiny, 3.5-hectare estate, producing eight different wines from a variety of appellations.
Though he did not come from a winemaking family, Vincent has a true passion for the craft, working for many years at Domaine Lecheneaut before striking out on his own.
All the vineyards are tended organically, and completed Ecocert certification in 2021.
In the cellar, most wines see whole cluster fermentation and no sulfur during vinification. No new oak is used.
Already compared to Burgundian luminaries, Ledy's natural wines are authentic "Vins de Terroir" with power, depth, structure, and high-toned ageability.
The first things you notice about Vincent Ledy are his energy, passion, and good humor. He translates all three characteristics into his eponymously-labeled wines. Based in Nuits-Saint-Georges, Vincent founded his winery in 2007, though the first wines were not released until 2013. While Vincent does not come from a winemaking family, he worked many years for the respected Domaine Lecheneaut, where he was able to gain comprehensive knowledge of his trade that is on display in each wine he bottles.
The estate is only 3.5 hectares, but produces eight different wines, with vines in Bourgogne Rouge, Chorey-Les-Beaune, Savigny-Les-Beaune, Hautes Cotes-de-Nuits, Nuits-Saint-Georges AC, and 1er Cru Les Porrets-Saint-Georges. Since its inception, Vincent has tended his vineyards organically, and in 2018, he started the process of Ecocert certification, which will be complete by 2021. In the vineyard, everything is done traditionally, including using a horse to plow his oldest vines (planted in 1935) in Porrets-Saint-Georges.
In the winery, Vincent uses whole cluster on most wines. He never inoculates, chaptalizes, or acidifies and adds no sulfur during vinification (only at bottling). He eschews new oak, and all the barrels used are between two and six years old. The wines are all aged for 18 months with no soutirage (unless necessary).
Few winemakers have the raw talent needed to produce such cerebral and intense wines with concentration and purity. They are pure, profound, classic Burgundy.
Martine's Wines is the exclusive U.S. importer for Vincent Ledy.