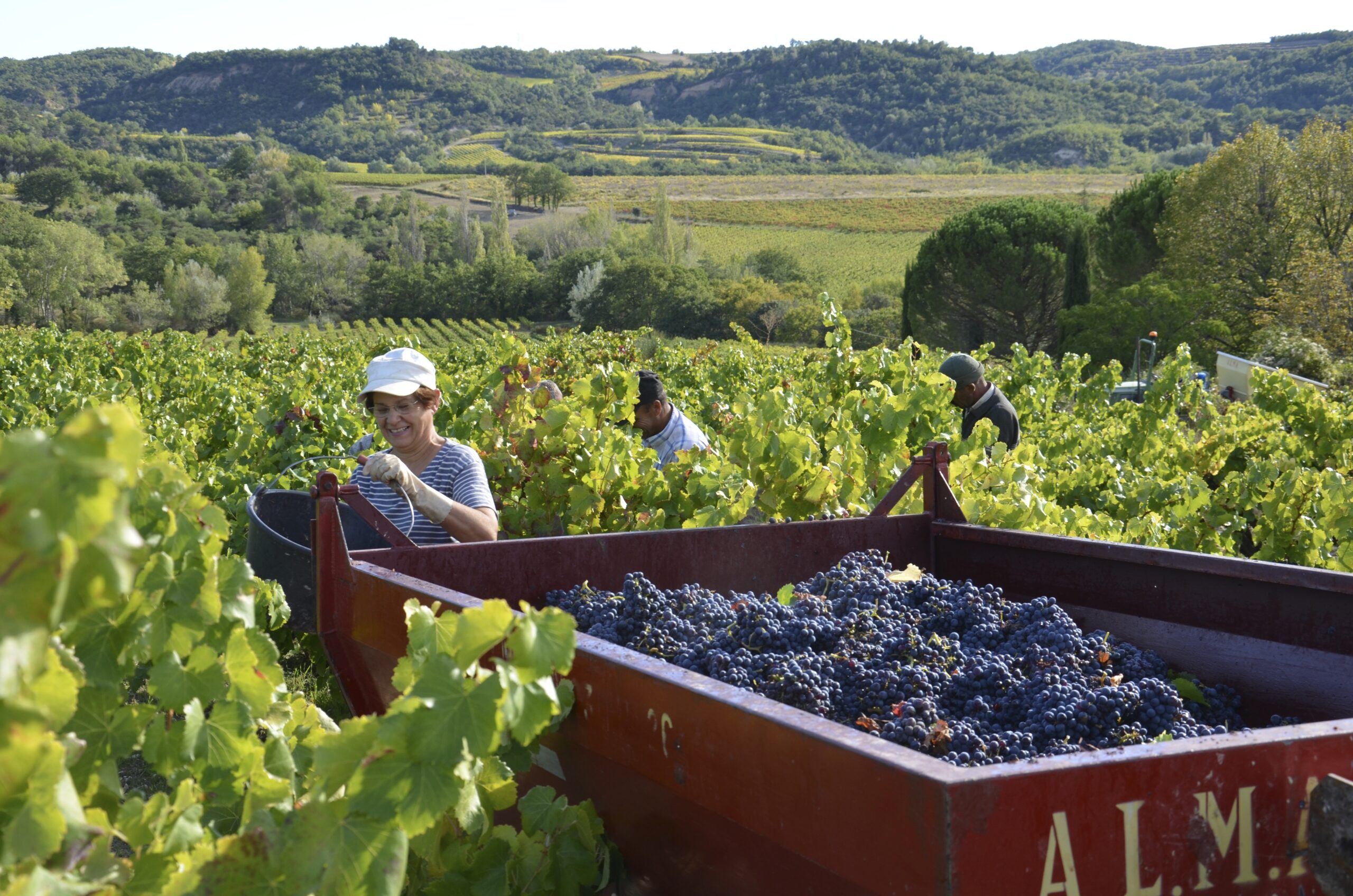 Domaine du Séminaire lies tucked into the hills of Valréas, an idyllic property that has the ability to take its visitors back in time.
The 100 hectares are planted to olive and oak trees, lavender, and forest as well as vine, making this a hot-spot of biodiversity.
In the foothills of the Alps, this terroir represents the northern reaches of where Grenache can successfully ripen, walking the tightrope between full ripeness and bright acids.
Hervé and Mathilde Pouizin are the fourth generation to tend these vines, and keep viticulture and vinification traditional. Their main "modernization" has been to convert all the vineyards to organic farming.
It's a labor of love to make these Côtes-du-Rhônes and they are exceptional examples of what this striking terroir can bring.
On 100 hectares of land in the hills above the village of Valréas, a beautiful Provençal house, surrounded by olive and truffle oak trees, lavender fields, and thick forest, is the center of the idyllic micro-estate of Domaine du Seminaire. The vineyards are near the northern limit of ripening Grenache, in the colder foothills of the Alps, where they are swept by the strong mistral winds.
Hervé Pouizin is the fourth generation to farm this land; he and his wife, Mathilde, have preserved the self-sufficient estate mostly as it was a century ago, with one key exception: they converted everything to organic farming. Fermenting their wines in the same huge concrete tanks since 1938, the couple takes an old-school approach to winemaking and uses no oak. They produce high-toned, bright, floral wines, in keeping with their region and elevation, bottled early to preserve the fruit and with minimal sulfur.
These wines offer a fantastic value, as they are humble, pretty wines done exceptionally well.
Martine's Wines is the exclusive U.S. importer for Domaine du Séminaire.