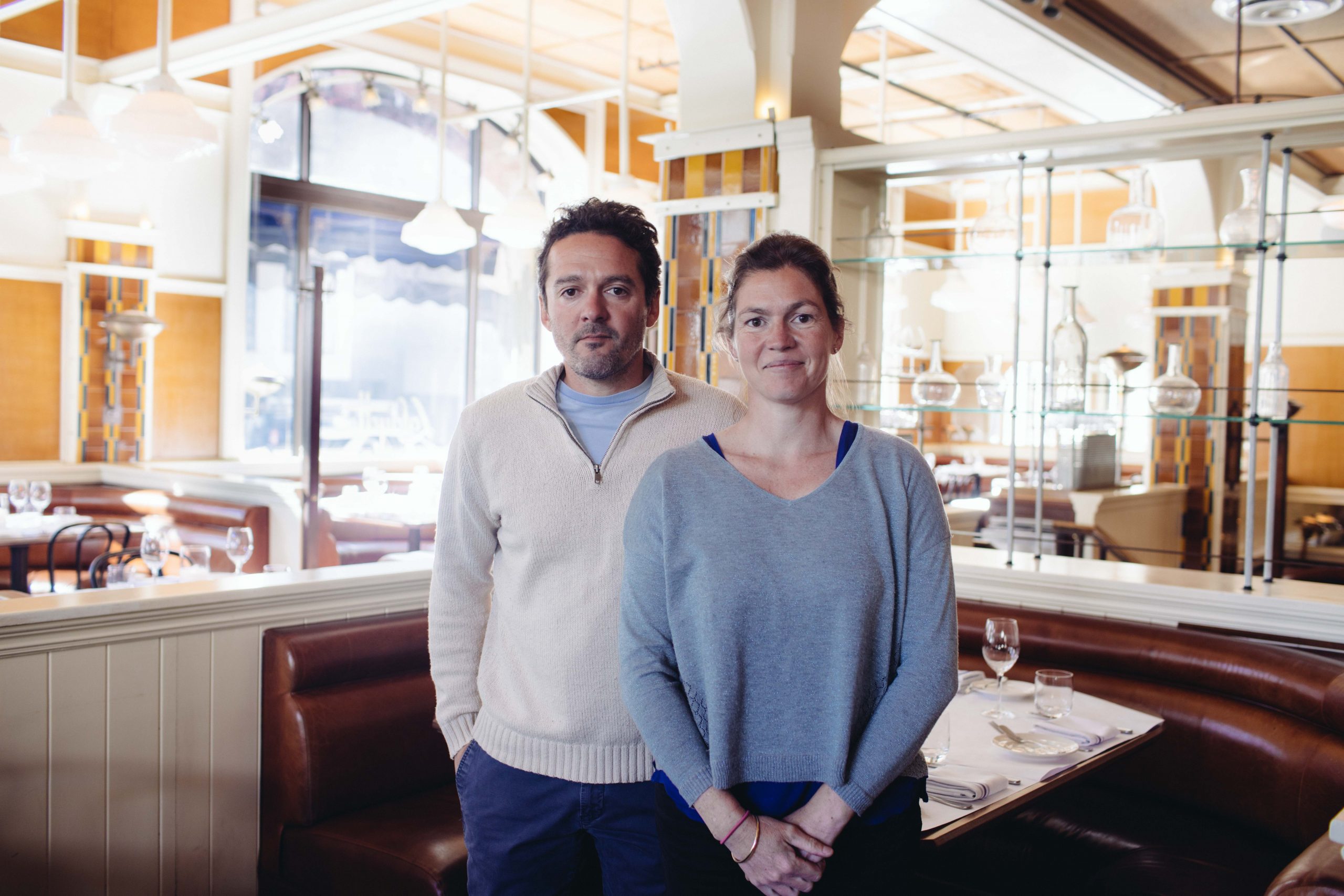 Terrasses du Larzac is a young appellation that has quickly proven itself as a home for top-quality wines.
Winemakers Guillame and Hélène Baron have hand-selected every vineyard plot and the varieties grown within.
The vineyards are farmed biodynamically, with the warm, sunny days providing the perfect environment for natural grape growing.
Unusually for the Languedoc, the wines are 50-80% whole cluster, and all vinification is by gravity.
The wines draw comparisons to far more famous appellations, such as Côte Rôtie, making this lineup a superb value for money.
One of the few great appellations of the world that is still approachable for young vignerons, Terrasses du Larzac is about 45 minutes northwest of Montpellier in the Languedoc. The rugged, dry, windy lands are home to many legendary producers–Mas de Daumas Gassac and Grange des Pères to name a few. It is here that Guillaume and Hélène Baron staked their claim, acquiring 25 acres of vineyards and producing their first vintage in 2014.
The location and varieties planted in each vineyard were carefully analyzed and selected by the very exacting Guillaume. Syrah and Grenache are grown in Combariolles, where the nights are cold and the soil rocky, producing very perfumed, Côte-Rôtie-like wines. Cinsault, Carignan and some Grenache are grown in one of the best terroirs in Montpeyroux, called La Barthassade. Here, the sun-drenched terraces still see a lot of rain, and the combination of heat and water allows the grapes to reach perfect maturity. Chenin and Roussanne are planted in St-Saturnin, just west of Aniane, and produce the estate's one white.
Nothing is left to chance here: the vineyards are cultivated with biodynamic practices and concrete eggs, temperature-controlled stainless steel tanks and old barrels are used in the cellar with the wines moved only by gravity. Guillaume takes the unusual step–rare for Languedoc–of using 50-80% whole cluster, depending on the cuvée, which imparts very unique character to the wines. The results are extremely impressive, with every wine speaking clearly of its origin with elegance, balance and purity of fruit. While production is extremely small and the demand in France is already exceeding expectation, the potential of this domaine cannot be overstated.
Martine's Wines is the exclusive U.S. importer for Clos de la Barthassade.