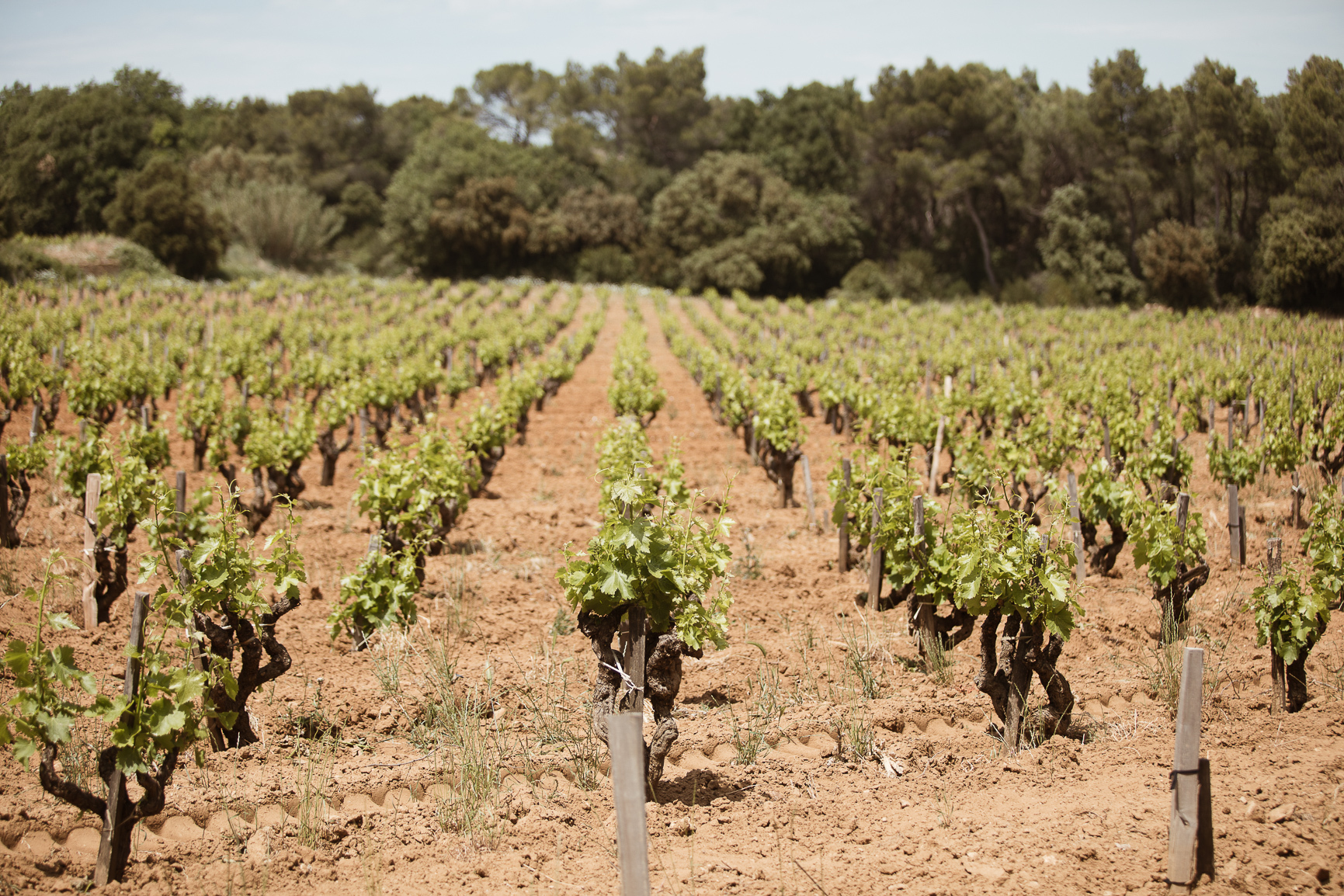 Owned by the Reynaud family since 1935, Château des Tours is the home estate of Château Rayas' renowned winemaker, Emmanuel Reynaud.
Emmanuel has held the reins to this estate since 1989, and, true to his nature as a farmer, grows olives and grains alongside grapes.
The vineyards are tended with the same organic methods used in all of Emmanuel's properties, horse-plowed, and deeply reverent of the old-vine Grenache grown here.
Hand-harvested grapes from 40 hectares of vineyards see whole-cluster fermentation and native yeasts.
Entirely free from modern interventions, Emmanuel's wines are always some of the most coveted in the Rhône.
The spirit of Jacques Reynaud, the godfather of Châteauneuf-du-Pape, is always present at the storied estate of Château Rayas. When this legendary founder died suddenly in 1997, his wife asked their nephew, Emmanuel Reynaud, to take the reins at both Château Rayas and Château de Fonsalette. Already making wines at his father's Château des Tours, Emmanuel agreed.
Somewhat reclusive and to be found working his vineyards at most any time of day, every day, Emmanuel does not revel in the fame and notoriety that come with making such sought-after and acclaimed wines. Instead, he continues to quietly but successfully carry the mantle of his famous forebears, producing hauntingly aromatic wines at his three estates: Château Rayas, Château des Tours, and Château de Fonsalette.
Located in Sarrians, just outside Vacqueyras, the Reynaud family purchased Château des Tours in 1935. Tall towers flank the old house on both sides (hence "des Tours"). This is Emmanuel's family estate, which he took over from his father, Bernard, in 1989. Emmanuel is at heart a farmer, and here he grows food for his family — olives, grains, and, importantly, grapes. Like all Reynaud vineyards, these are tended with the same organic methods, manually plowed, all hand-harvested much later than other producers, and centered around a reverence for old-vine Grenache. With 40 hectares of vineyards surrounding the house, Emmanuel produces Vacqueyras, Côtes du Rhône, and Vin De Pays, all from estate fruit. His wines are made with minimal to no sulfur during vinification. Whole cluster fermentation commences naturally without the inoculation of yeasts in underground concrete tanks and the wines are aged partly in oak casks. The parcels are vinified separately before assemblage takes place in enamel-lined tanks and bottled. The resulting wine is unfined and unfiltered.
There is a clear throughline in all the wines produced by Emmanuel — a unique weighty, aromatic, complex, and savory signature of all the wines that ranks them among the most well-regarded, sought-after bottles of the appellation.
Martine's Wines is the exclusive U.S. importer for Château des Tours.