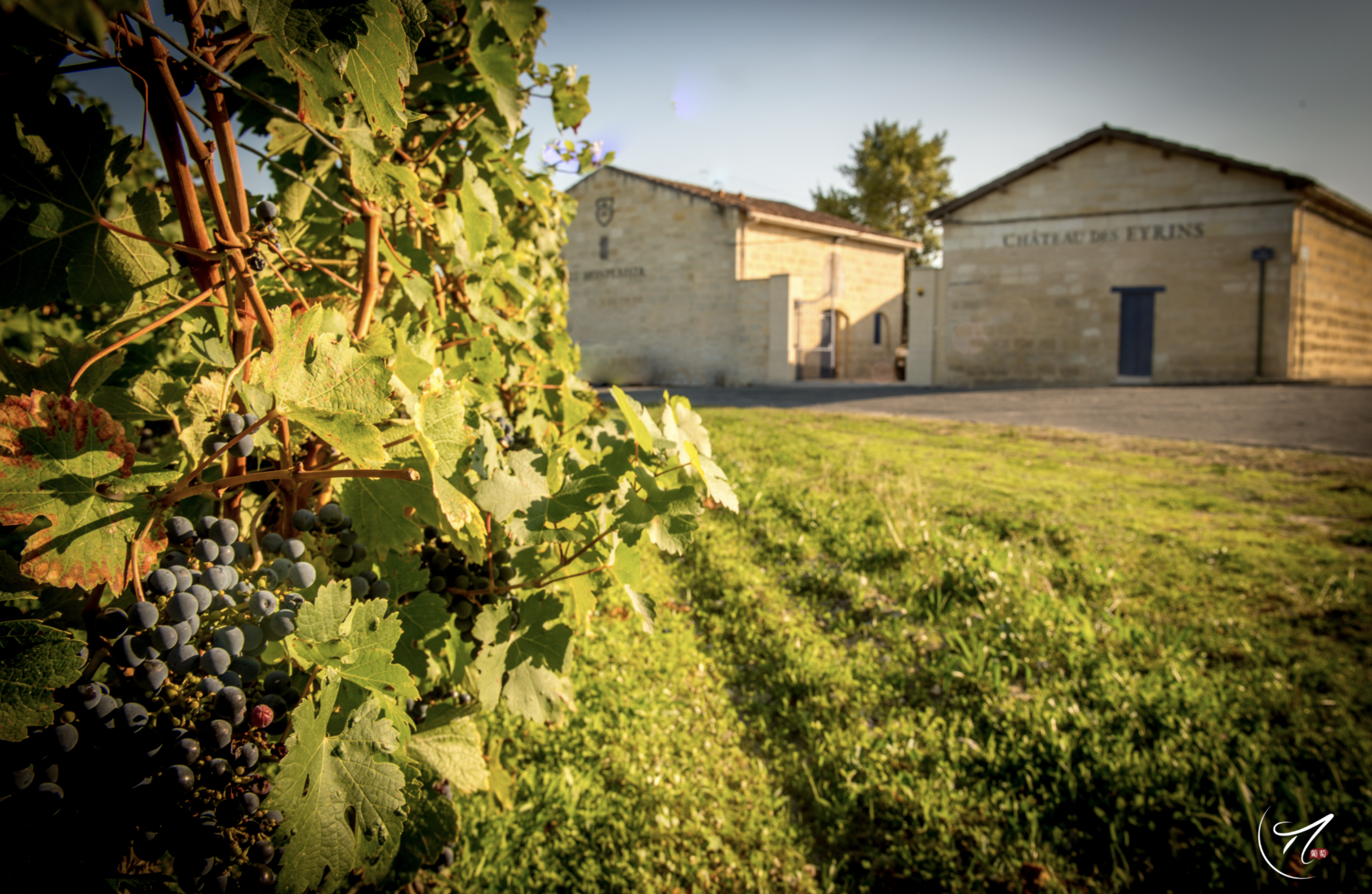 One of the estates in the remarkable portfolio of Julie and Xavier Médeville, Château des Eyrins is a beautiful three-hectare vineyard in Margaux.
Its prime location is among the best in the appellation, as two hectares are surrounded by Château Margaux vines.
The estate was purchased from the Grangeroux family, who were cellarmasters at Margaux for three generations.
Great care is taken in the vineyards and cellar, with grapes harvested by hand and 50% new French oak used for aging.
Considering the pedigree of the location and winemakers, this is an extraordinary bottling that you would expect to see for many multiples of the price – proof of the Médeville's desire to produce world-class wine at an accessible price.
In many ways, Julie and Xavier Gonet-Médeville are the first couple of French wines. Both hail from storied winemaking families: Julie's family is famous for its incomparable Château Gilette, and Xavier comes from a long line of Champagne growers in Le Mesnil. Leading a new generation of winemakers, they bring their family knowledge, methods, and passion to the many wines they now make together.
Julie and Xavier bought the three-hectare Château des Eyrins estate from Eric Grangerou in 2008. The Grangerou family were cellar masters for Château Margaux for three generations, which explains this estate's position neighboring the great First Growth. In fact, two hectares are surrounded by Château Margaux vines. Planted to 60% Cabernet Sauvignon, 35% Merlot, and 5% Petit Verdot, Château des Eyrins produces a classic Margaux: dense and deep, with incredible finesse and freshness, the wine undeniably expresses the identity of this glorious appellation.
Martine's Wines is the exclusive U.S. importer for Château des Eyrins except in DC, MA, MD, NJ, NY and VA.