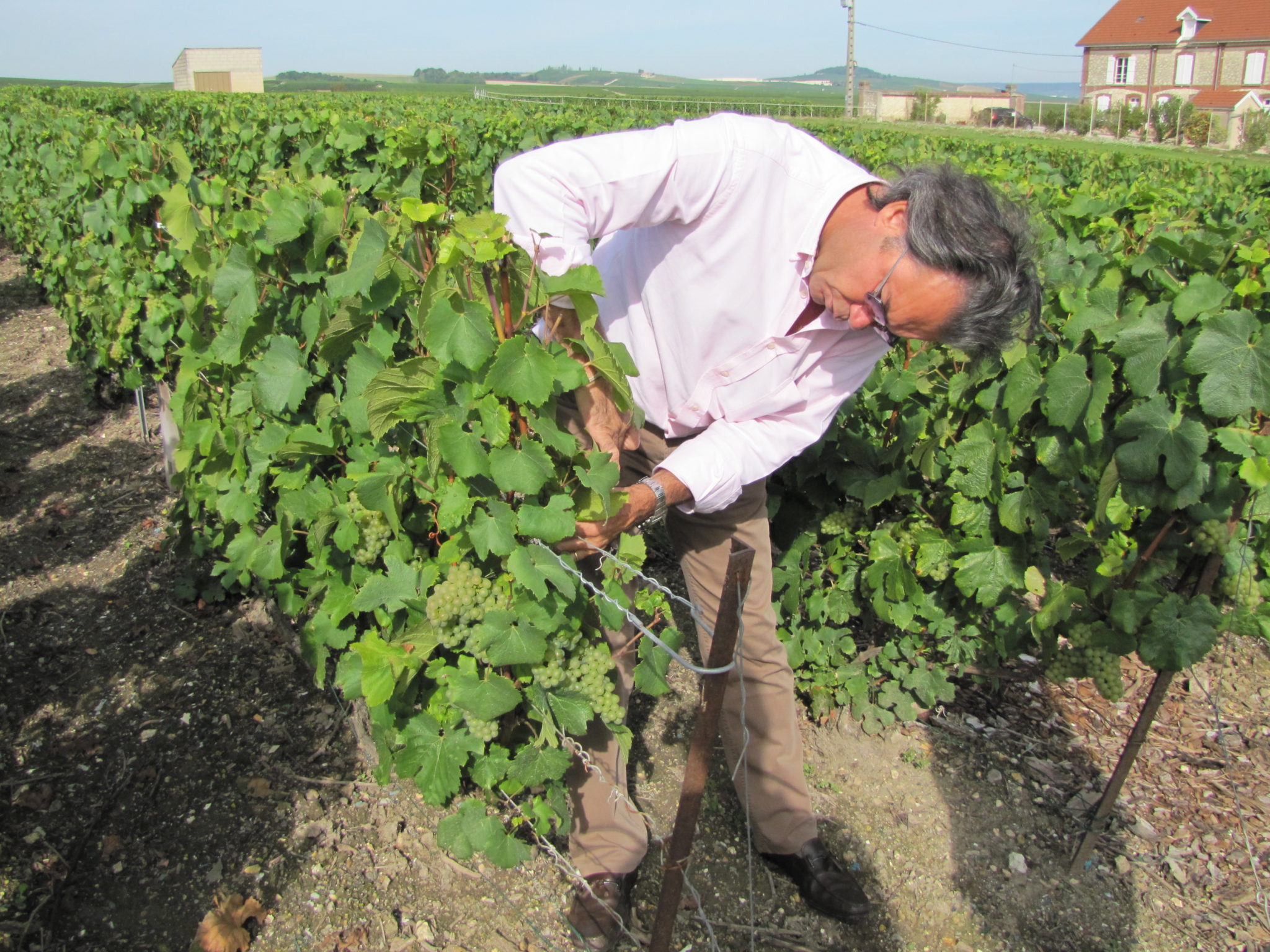 Champagne Coquillette is run by 4th-generation winemaker Stéphane Coquilette, and is a member of Vignerons Indépendants de France.
Stéphane was trained and mentored by his father, the late Christian Coquillette, who ran Champagne Saint-Chamant for 70 years.
Grapes come from Grand Crus Chouilly and d'Äy and 1er Crus Cuis and Mareuil/Aÿ.
Work in the vineyards and cellar is strictly organic, which is somewhat unusual for the appellation.
The wines are characterized by their low dosage, finesse, and delicacy.
Stéphane Coquillette is a fourth-generation winemaker in Champagne. His late father, Christian, ran Saint-Chamant from 1950 until 2020, and he encouraged his son out to start his own estate when Stéphane was 25. Though mentored by his father, Stéphane developed a very different style of expression at his own house, creating fresher, drier Champagnes, primarily from Chouilly (Grand Cru), Cuis (99% 1er Cru) for Chardonnay, and d'Aÿ (Grand Cru) and Mareuil/Aÿ (99% 1er Cru) for Pinot Noir. Meticulously committed to organic practices, Stéphane avoids herbicides at all costs. Farming is done by hand, including trellising and pruning, which helps avoid disease and allows for a healthy crop. With more than 10 different parcels, he produces several single-vintage and single-vineyard Champagnes — a rarity in this region — and all his wines are small-production. Stéphane Coquillette Champagnes are characteristically precise, fresh and lively.
Martine's Wines is the exclusive U.S. importer for Stéphane Coquillette.