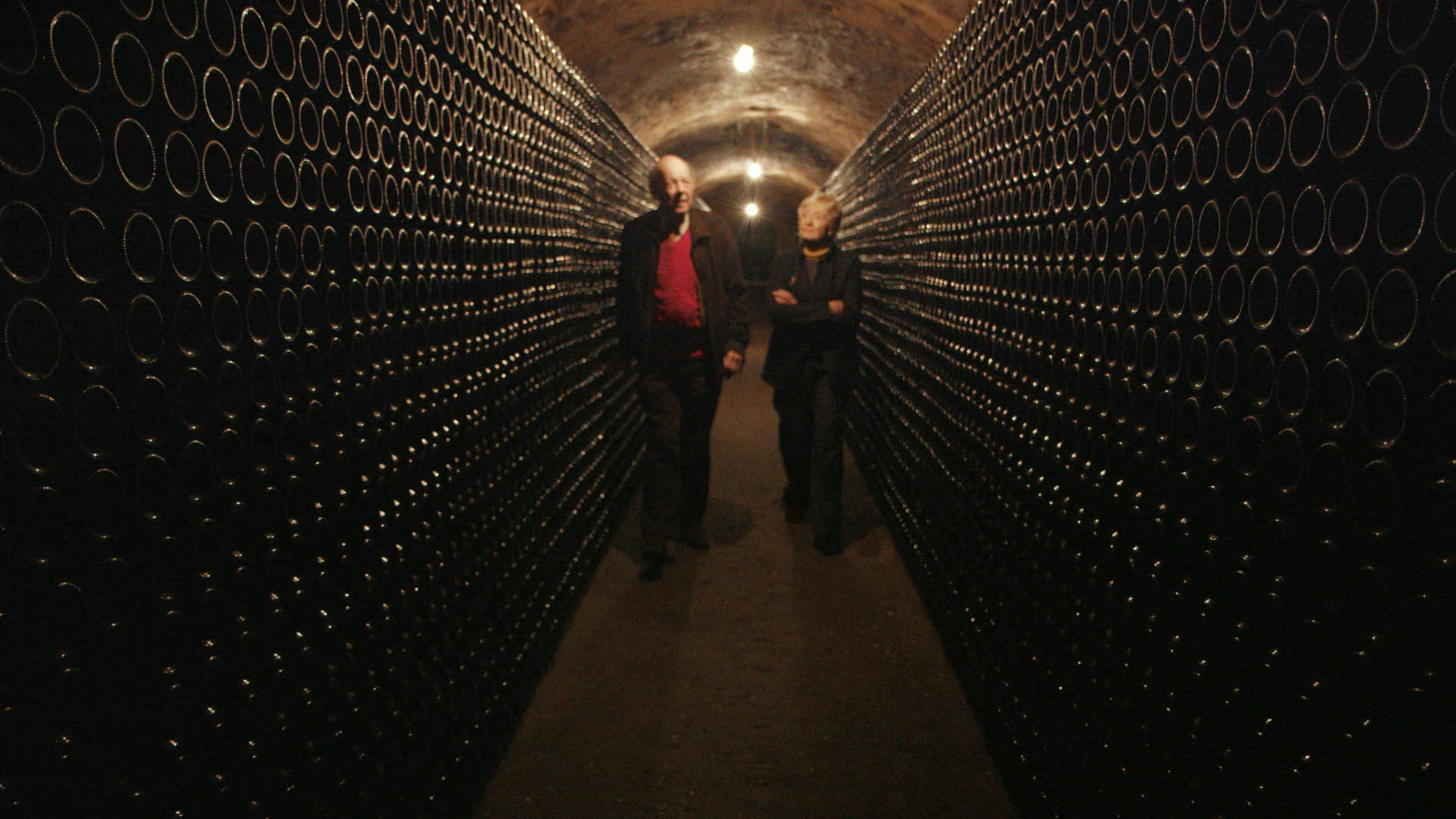 Champagne Saint-Chamant is now overseen by Stéphane Coquillette, whose late father Christian ran the estate for 70 years, from 1950 to 2020.
The wines are housed in Saint-Chamant's cellar, which is over a mile long and is lined with hundreds of thousands of bottles.
Vineyard plantings are largely Chardonnay, all in the Grand Cru of Chouilly. A 1.5 ha plot of Pinot Meunier is in Épernay.
Long lees aging is the order of the day, as all wines are only disgorged once an order is placed for them, a practice that is unique within Champagne.
Stéphane is committed to carrying on the estate's traditions, maintaining the house style of sophistication, richness, and refinement.
Champagne Saint-Chamant was established in 1930 by Pierre and Hélène Coquillette. Their son, Christian, took over the estate in 1950 and led the production for an impressive 70 years. After Christian passed away in 2020, his son Stéphane succeeded him as the third generation, committed to carrying on the long traditions that have been established here.
Located in Épernay, the house's unsigned, unassuming exterior in no way hints at its labyrinthine cellar, built in the early 19th century, which is a mile long — and lined with hundreds of thousands of carefully aging Champagne bottles. Saint-Charmant specializes primarily in Blanc de Blancs with more than 28 acres of Chardonnay vineyards in the Chouilly Grand Cru. The house also crafts a limited amount of rosé made with a small percentage of Pinot Meunier grown on a ½-hectare plot in Épernay. Stéphane is a firm believer in extended lees aging, and he disgorges only once the wines have been ordered.
All Saint Chamant Champagnes are of a distinctive style and sophisticated quality, reflecting the elegance and refinement that is the estate hallmark. They display a heady, old-time richness and vinosity with extremely fine bubbles.
Martine's Wines is the exclusive U.S. importer for Champagne Saint-Chamant.