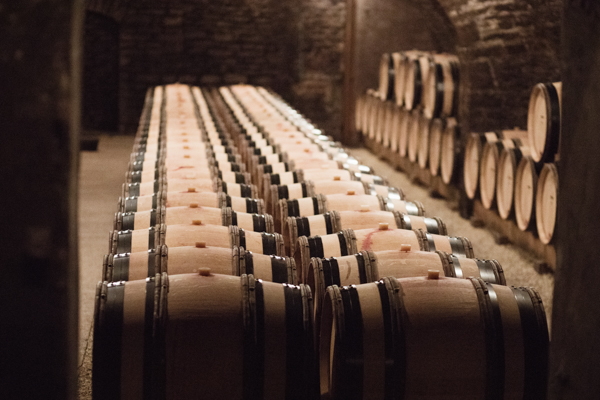 Madame Lalou Bize-Leroy is a Burgundian legend who needs no introduction. With her family's 50% ownership in Domaine Romanée-Conti, she has access to the best of the best in the Côte d'Or.
With a wine family lineage that stretches back to 1868, Lalou has earned her rightful place in the pantheon of wine greats.
Her uncompromising standards make Maison Leroy a négociant house par excellence.
Wines are always aged and finished by Lalou, then released to the market only when they are ready.
These wines are the purest expressions of Burgundy, and proof of the second-to-none quality of the Leroy name.
No name enlivens and ignites a discussion of Burgundy as quickly as Madame Lalou Bize-Leroy. She is unrelenting in every way, from her personality to how she runs her business to the quality of the wine in the bottle. The Leroy family's 50% ownership of Domaine Romanée-Conti gave Lalou ample ability to amass the deepest and most revered cellar in Burgundy during the past six decades. Speculation is rampant about its size and holdings; only one person knows for sure. Today, Lalou is the force behind three domaines: Maison Leroy, Domaine Leroy and Domaine d'Auvenay.
The story of the Leroy family's dominance in the wine world began more than a century ago, in 1868, when François Leroy founded Maison Leroy in Auxey-Duresses, a small village near Meursault. When Lalou's father, Henri, joined the family business in 1919, the firm was already established as one of the greatest in Burgundy. Lalou joined her father in 1955, taking over the house in 1971.
Maison Leroy is the heart of the Leroy empire, a négociant house through which Lalou purchases and distributes wines from most appellations in Burgundy. With her legendary palate and stringent standards, she unearths some of the most thrilling wines of each vintage, then ages or finishes the wines herself, only releasing them to the market when she knows they are at their peak. Lalou never fails to impress with her unparalleled depth and understanding of the most hidden corners of Burgundy's terroir.
Martine's Wines is the exclusive U.S. importer for Maison Leroy except in CT, DC, DE, FL, GA, IL, IN, KY, LA, MA, MD, ME, MN, NJ, NV, NY, OH, OR, SC, TX, VA and WI.