Domaine du Grand Mouton - Louis Métaireau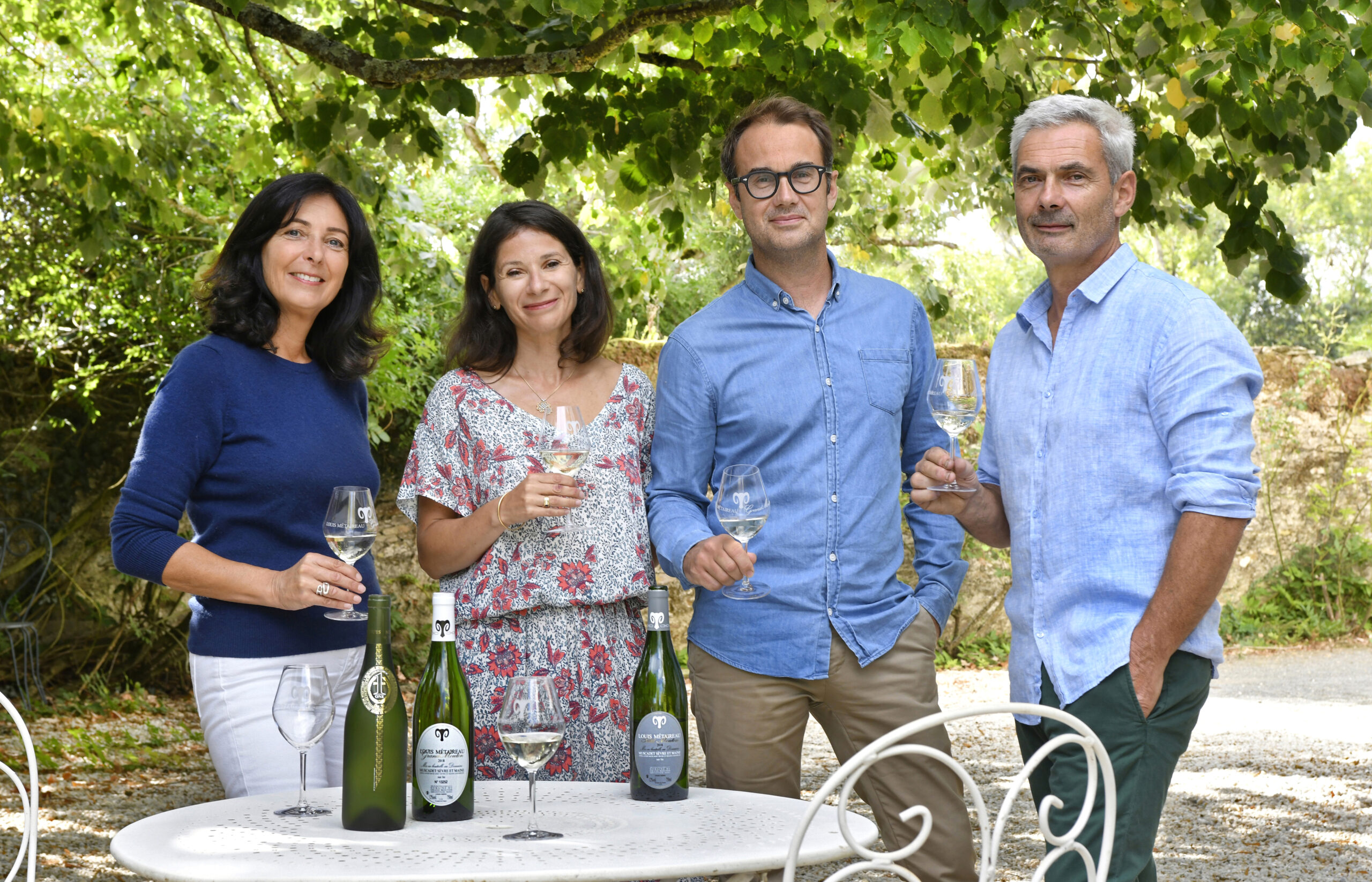 Domaine du Grand Mouton was founded in the mid-20th century by Louis Métaireau, one of a handful of producers responsible for restoring the reputation of the Muscadet appellation.
Based around the Grand Mouton vineyard, this nine-hectare plot provides vines that were planted as long ago as 1937.
Vines are tended organically and are situated on two different soil types, both of which bring different characteristics to the wines.
Aging is done traditionally, on the lees over the winter.
These wines show the nuance that Muscadet can produce, as each cuvée displays its own distinct personality while still remaining true to their appellation.
Louis Métaireau — along with his band of vignerons d'art, as his like-minded group of producers were known — was instrumental in restoring the reputation of the Muscadet appellation in the middle of the 20th century. It was he who first began leaving his wines sur lie (on their fine lees) through the winter, which gave rise to the IOP Muscadet Sèvre Et Maine Sur Lie. Louis' daughter Marie-Luce Métaireau and her husband, Jean-François Guilbaud, followed by their successor, Julien Rossignol, have illustrated their deep love of the land by reclaiming the vineyards of the vignerons d'art and piecing them back together as one of the most prized sites in all of Muscadet: the Grand Mouton vineyard. The 23-acre vineyard in the heart of Muscadet Sèvre et Maine enjoys perfect exposure between the two famed rivers that lend their names to the AOC, and ranges in vine age from 30 years old to a parcel planted in 1937.
The vines are tended organically, and everything is harvested by hand — a rarity in this region, where 98% of all grapes are machine-harvested, and conventional farming with chemicals is the norm. Petit Mouton, from the younger vines, is very mineral and precise. Black Label, from slightly older vines, is the most classic example of the terroir in the lineup, with more depth. Grand Mouton is harvested later than the Black Label and has richness to pair with the minerality. Cuvée One, from the parcel planted in 1937, shows amazing depth and complexity, and is capable of long aging.
All the wines from this property honor the legacy of Louis Métaireau, showing the heights Muscadet can reach with unique, place-driven, covetable bottlings.
Martine's Wines is the exclusive U.S. importer for Domaine du Grand Mouton - Louis Métaireau.