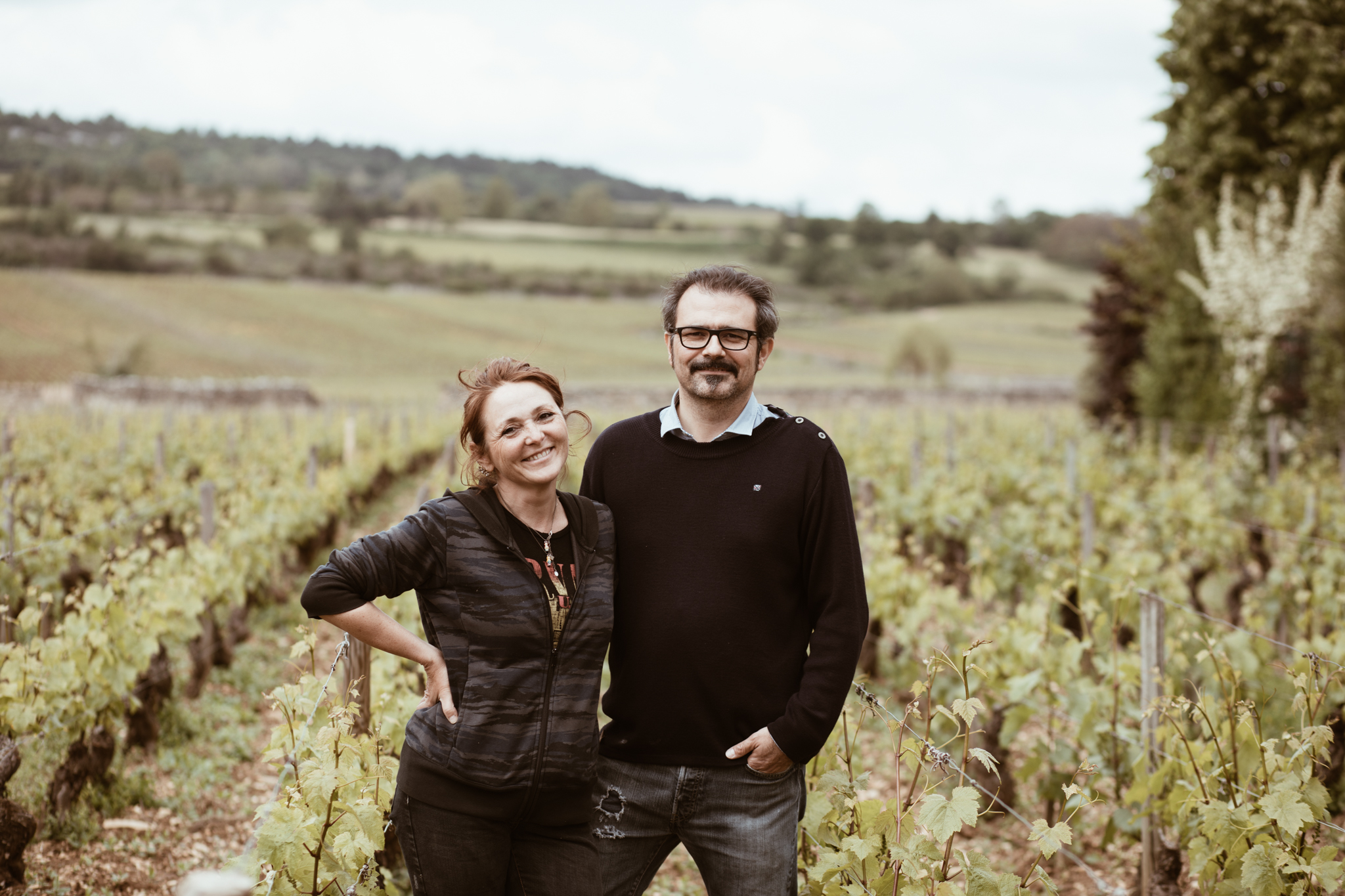 Nicolas Bernard and Veronique Bonin are producing some of the finest whites coming out of Burgundy today.
They are committed to biodynamic principles, which allow them to maintain the health of their grapes and reach full ripeness faster than almost any other producers in Meursault.
Vinification is closely monitored, with each barrel tasted individually to determine the optimum exchange between wine and lees.
A long elevage (15-18 months) and racking just before bottling ensure that the wines are naturally clear and stable, thus avoiding fining and filtration.
The style of these wines is singular - simultaneously fresh, rich, mineral, and vibrant.
Since 1998, Domaine Bernard-Bonin has been run impeccably by Nicolas Bernard and Véronique Bonin, a daughter of the well-known Michelot family. The talented couple own and cultivate nine hectares, including vineyards in Meursault, Meursault 1er Cru, and Puligny-Montrachet 1er Cru. Seven of those hectares are certified AB and Demeter as of the 2021 vintage. The two hectares that were recently acquired from Véronique's aunt are practicing organic and will be certified organic in 2023 and Demeter certified in 2026.
The estate follows time-honored winegrowing traditions; hand-harvesting, respecting the phases of the moon, and employing minimal intervention in the cellar. Each wine expresses a personality derived from its terroir, its character fashioned by the climatic variances of the year, with the premier cru vineyards harvested last. The wines are aged in oak barrels for 18 months. During this time, each barrel is tasted individually to determine the optimum exchange between wine and lees, and the lees are kept in suspension, fining the wine naturally. There are no sulfur additions, only active CO2 to protect the wine in the barrel. Once the lees settle entirely, there is no more bâtonnage after April/May. There is no racking of the wines during élevage, and only one racking before going into tank in December for three months before bottling in March.
The wines are bottled in synchronization with the lunar calendar, and never on a leaf day. The long barrel aging process allows for fully dry wines below 1g/L of residual sugar. The wines continue to mature in the bottle, and the results carry the characteristics of the finest wines of Meursault: exquisitely fresh, rich, mineral, and vibrant.
Martine's Wines is the exclusive U.S. importer for Domaine Bernard-Bonin.