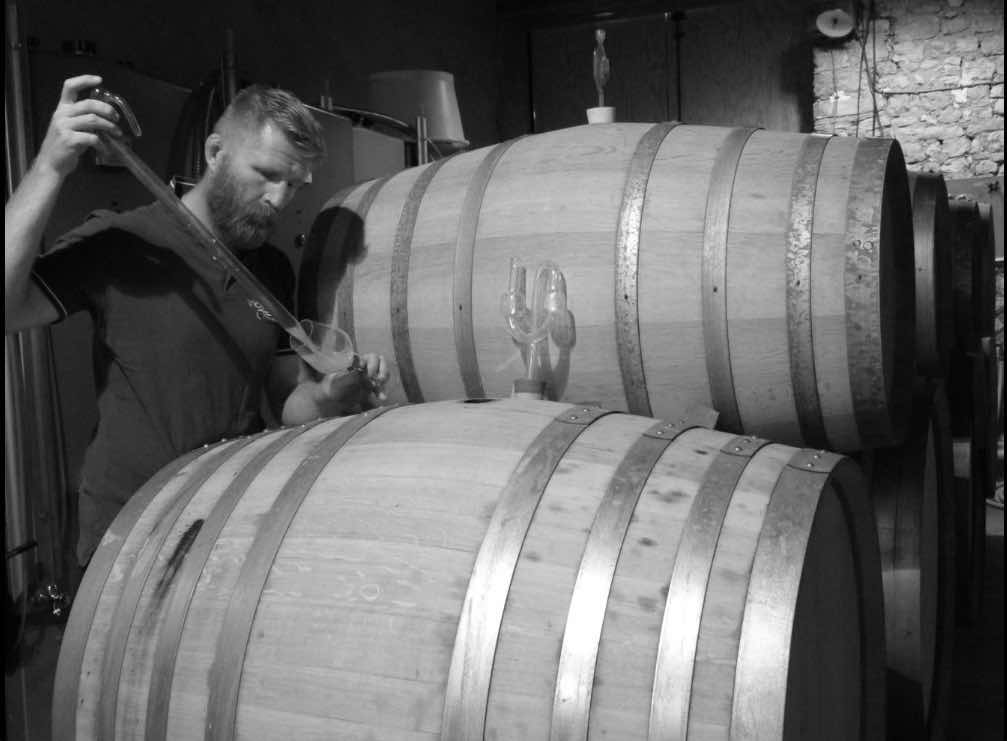 Winemaker Jean-Philippe Agisson has served as cellar master at Domaine de la Moussière and Domaine Didier Dagueneau.
This micro-production estate has only 1.5 hectares of vineyards.
Vines are tended organically with biodynamic principles.
Grapes are hand-harvested and age on their lees in neutral oak with no fining or filtration before bottling.
Specializing solely in Sauvignon Blanc, Agisson's wines have excellent clarity and are harmonious and complex.
Jean-Philippe Agisson knows Sauvignon Blanc. For ten years, he crafted superb wines as the cellar master for Alphonse Mellot at the iconic Domaine de la Moussière in Sancerre, producer of some of the greatest Sancerre of the past 50 years. In 2018 he was then brought in by Louis-Benjamin Dagueneau of famed Domaine Didier Dagueneau to become his cellar master, where he makes wines today as his full-time job.
He launched his own label in 2017, with his Sancerre "Equilibre," from grapes grown on a one-hectare plot on Kimmeridgian soil. Jean-Philippe tends his vines organically with biodynamic principles: harvest by hand, direct press, and aging on lees in older barrels. The wines are bottled unfiltered and unfined.
2020 is the inaugural vintage of Agisson's Pouilly-Fumé, "La Belle Endormie," which means Sleeping Beauty – as this is how he views Pouilly, which can fall into the shadow of its often more celebrated neighbor, Sancerre. These grapes are from a 0.5-hectare plot of organically cultivated vines he purchased in 2019. The 35-year-old vineyard is in Tracy-sur-Loire; the "Les Champs Billards" parcel has a terroir of large pebbles over limestone bedrock.
Even though this estate is young, Jean-Phillipe has already drawn remarkable attention, with critics and consumers alike lauding their delicate, harmonious wines.
Martine's Wines is the exclusive U.S. importer for Domaine Agisson.