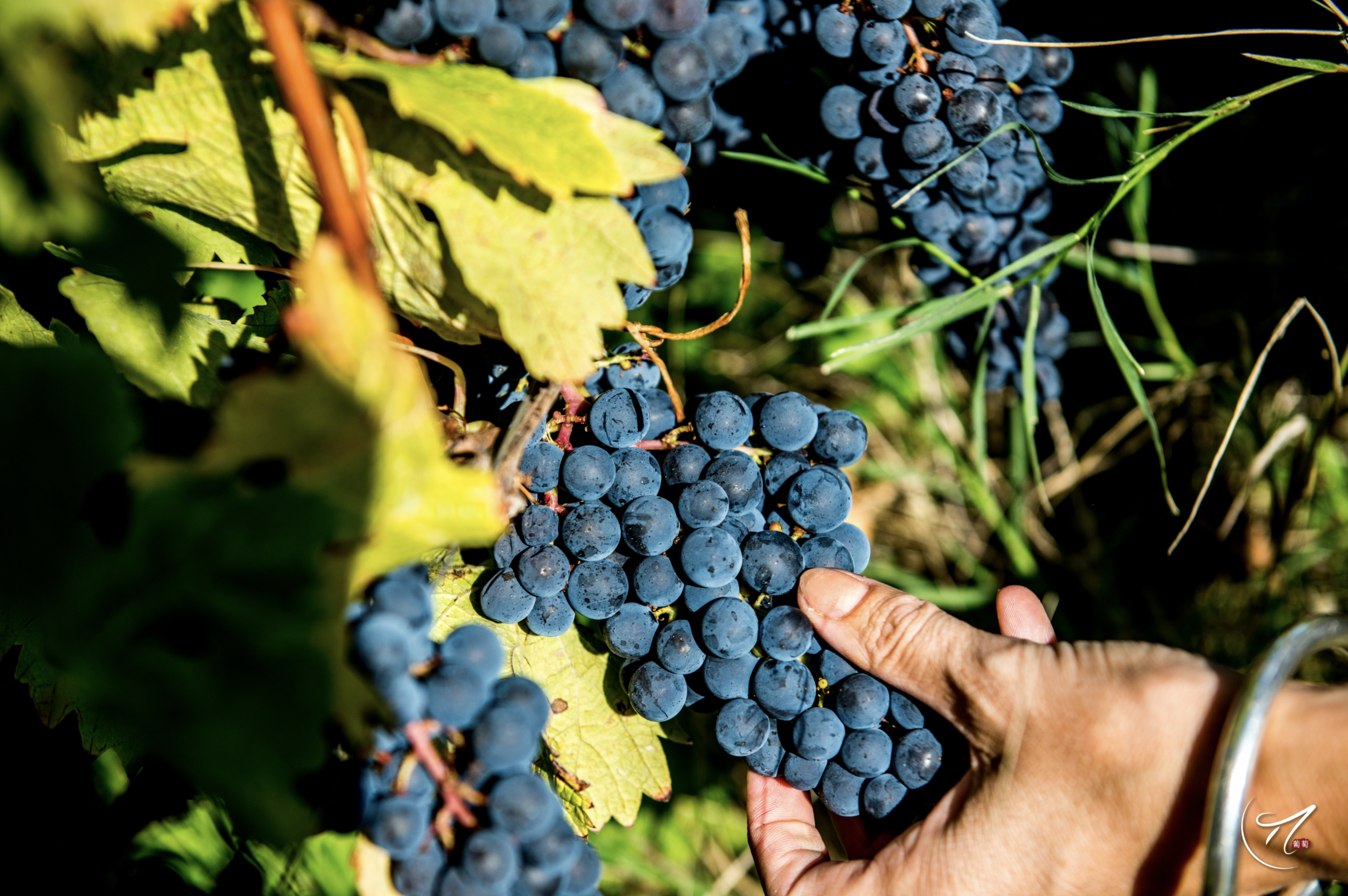 One of the estates in the remarkable portfolio of Julie and Xavier Médeville, Monplaisir is a Bordeaux Superieur that has some serious pedigree.
Adjacent to the commune of Margaux, the vines are planted on two parcels, one abutting Château Margaux and the other neighboring Château d'Issan.
Two different soil types – one of gravel and clay and the other silt – contribute to the complexity of this modest red.
Aging in only 10% oak and the rest in tank make the nature of the varietals the stars of this bottling.
Merlot-driven with some Cabernets Sauvignon and Franc, this is a fruit-forward, easy-to-love wine that over-delivers.
In many ways, Julie and Xavier Gonet-Médeville are the first couple of French wines. Both hail from storied winemaking families: Julie's family is famous for its incomparable Chateau Gilette, and Xavier comes from a long line of Champagne growers in Le Mesnil. Leading a new generation of winemakers, they bring their family knowledge, methods, and passion to the many wines they now make together. In 2009, Julie and Xavier purchased Monplaisir, which consists of two parcels: one planted on silt below Château d'Issan, the other planted on gravel and clay below Château Margaux. A Merlot-driven blend with smaller amounts of Cabernet Sauvignon and Cabernet Franc in supporting roles, this pleasing cuvée is aged primarily in tank, with only 10% aging in cask. Monplaisir is a Bordeaux Superieur adjacent to the appellation of Margaux. This proximity to the prestigious appellation makes this wine an excellent value for the money — a rare find in Bordeaux.
Martine's Wines is the exclusive U.S. importer for Cru Monplaisir except in DC, MD, ME, NJ, NY and VA.