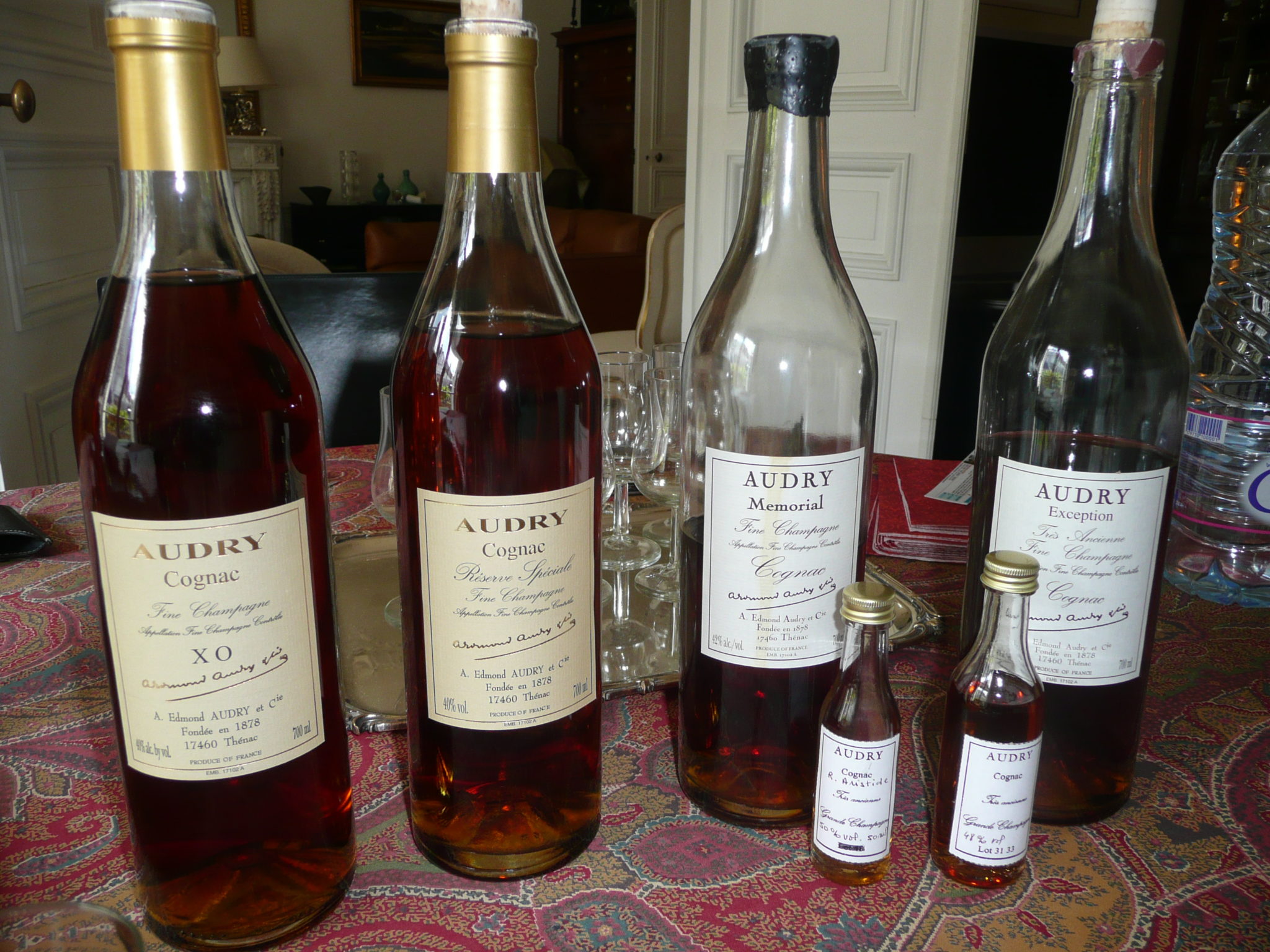 The history of this Cognac house stretches back to 1878.
The estate was mothballed for nearly 30 years, but old stocks continued to be held in reserve.
In 1978, Bernard Boisson, the great-great-grandson of the original founder, resurrected the estate.
These limited, high-quality Cognacs are a stellar example of the art of blending.
Reserve stocks blended with younger spirits create an inimitable bottling, making Audry Cognacs the ultimate collector's items.
The Cognac house of A. Edmond Audry was founded in 1878 by the current owner's great-great-grandfather, Parisian lawyer Bernard Boisson. In the early 1950s, Audry stopped selling Cognac, but some very old stocks were held back in reserve, hoping the house would one day reemerge. That day came in 1978 when Bernard resurrected the dormant family estate. Audry is now made by a master blender who combines the ancient reserve with a few lots bought from a select group of Charentais growers.
Audry Cognacs are among the world's finest, and the original stocks allow them to produce very high-quality artisanal selections.
Martine's Wines is the exclusive U.S. importer for A. Edmond Audry Cognac.