Domaine Paul Janin et Fils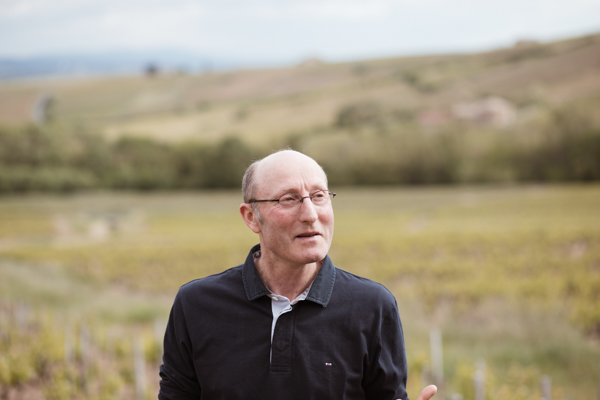 The story of Paul Janin et Fils is that of cru Moulin-a-Vent – this reference-point estate has been growing Gamay here for over a century.
The Janins are champions of this appellation, elevating its status through the steady creation of handcrafted wines.
Practicing sustainable and organic methods for decades, the estate has recently applied for full certification, which they will receive in 2024.
Work in the cellar is traditional, with long macerations and tank aging.
With the fifth generation of Janins poised to join the family business, this is a Beaujolais estate that celebrates its heritage.
Eric Janin is the OG of Moulin-a-Vent; he is a fourth-generation grower, overseeing the fruit from its inception in the vineyard to its destination in the bottle. The Janin family have tended their Gamay vines since 1918. Jean-Claude, Marcel, Paul, and now Eric are all very much products of this place, and with Eric's daughter Perrine recently beginning her oenology studies, it looks like the family lineage will continue.
Practicing organic for 15 years, this estate has recently applied for full certification, which they will receive in 2024, and the flaky, pink granite soil produces structured, powerful wines that gain even more character as they age. Bright, firm, and earthy, they are reminiscent of the great terroirs of the Côte de Nuits.
These are wines that are handcrafted, with Eric believing that hands are the winegrower's material just as the grape is the wine's material. On this estate, the two materials of grape and hand have never ceased to be in contact, reminding them of the past, anchoring them in reality, and projecting them into the future.
Martine's Wines is the exclusive U.S. importer for Domaine Paul Janin et Fils with shared rights in Massachusetts.