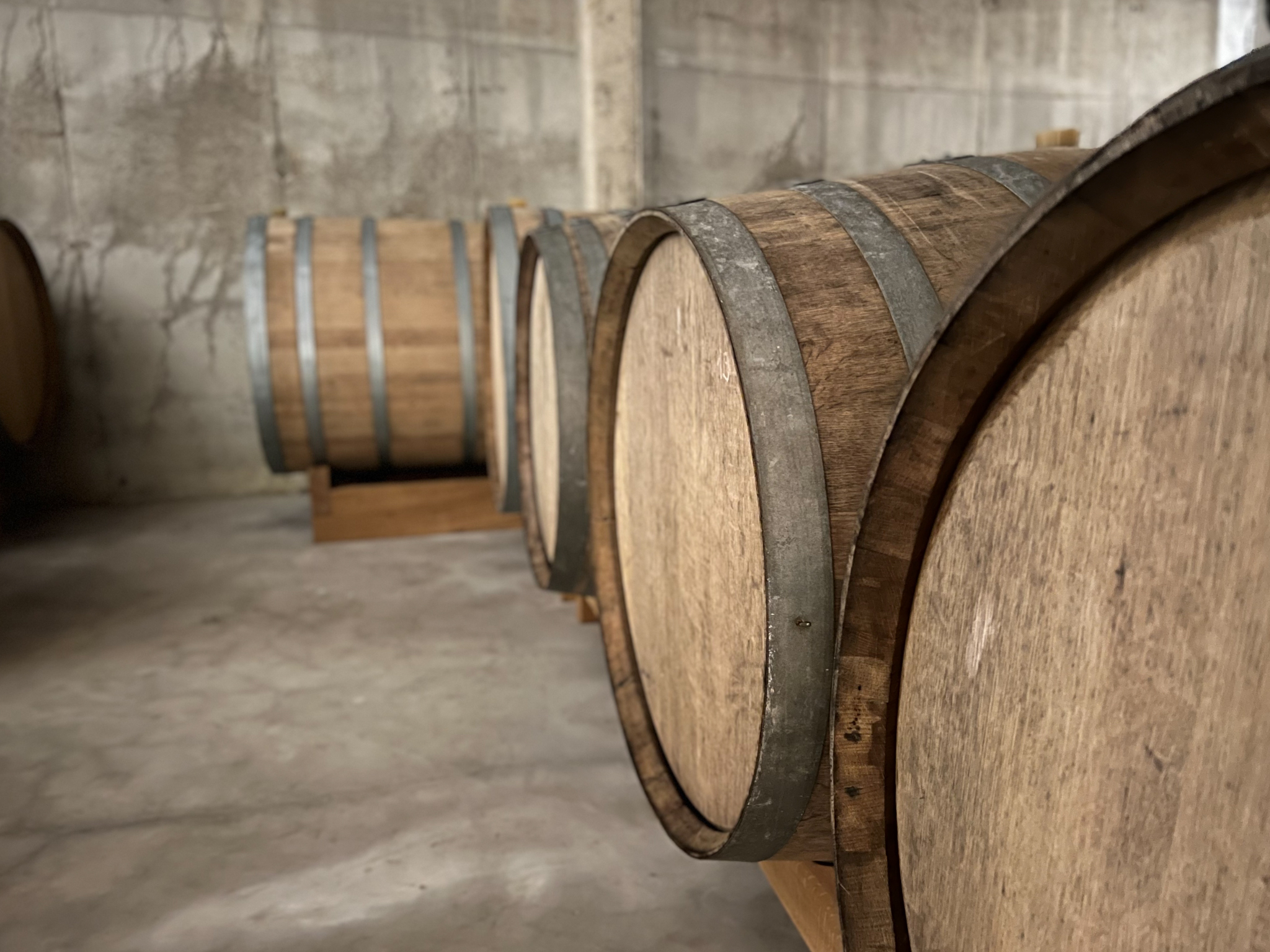 Established in the 1980s, Domaine Du Bouchot was certified organic in 2009 and biodynamic in 2020
Antoine Gouffier has been running the estate since 2019, but has been a part of the fabric of Pouilly-Fumé since his childhood
Vines are planted on classic Kimmeridgian and Portlandian soils, reflecting intense minerality into the wines
Winemaking is minimal intervention, using indigenous yeast, stainless steel and minimal sulfur additions
These wines are excellent representations of a sometimes-overlooked appellation and are vibrant, elegant, and balanced
A family estate since 1987, in 2019, Antoine Gouffier purchased Domaine du Bouchot, located in Pouilly-sur-Loire, from Rachel and Pascal Kerbiquet, embarking on a new beginning. His knowledge of the area is profound as he was born and raised in the region and started working in the vineyards during his childhood.
In 2009 Bouchot was the first in the appellation to become certified organic, and Antoine has finalized the biodynamic certification. The wines will be labeled with the Demeter logo starting with the 2020 vintage. A 10-hectare property, it is mainly planted to Sauvignon Blanc, with a few vines of Chasselas, on the southwest side of the hill from the village of Saint-Andelain. The wines reflect the unmistakable character of each of the vineyards: the Kimmeridgian marl soil is of white clay, limestone, and fossilized oysters from ancient seabeds, and the Portlandian terroir (limestone with layered, small rocks) lend a flinty, mineral quality to the wines – the differentiating characteristics lending to a unique purity and clarity.
Antoine believes in minimal intervention in his winemaking, using indigenous yeast and stainless steel for fermentation. He is also experimenting with amphorae. The wines are vinified without sulfur. The Domaine produces three different Pouilly-Fumé: Cuvée Terres Blanches from the Kimmeridgian marl soils, Cuvée Les Caillotes from Portlandian soils, and Cuvée 1955 from the oldest vines on the estate. In addition, he produces a Pouilly-sur-Loire made from 100% Chasselas and one Vin de France called Orange, a 100% Sauvignon vinified on the skin for five months without SO2 and aged for one year in 2-year-old barrels with 1g/L SO2.
Antoine's dedication and respect for terroir culminate in his representations of Sauvignon Blanc from Pouilly-Fumé. The resulting wines display a fruity, floral, and intense minerality. As a young vigneron who has taken the reigns at the Domaine du Bouchot, his wines express a vibrant, elegant, balanced tension, and he is achieving new heights in the appellation.
Martine's Wines is the exclusive U.S. importer for Domaine du Bouchot.