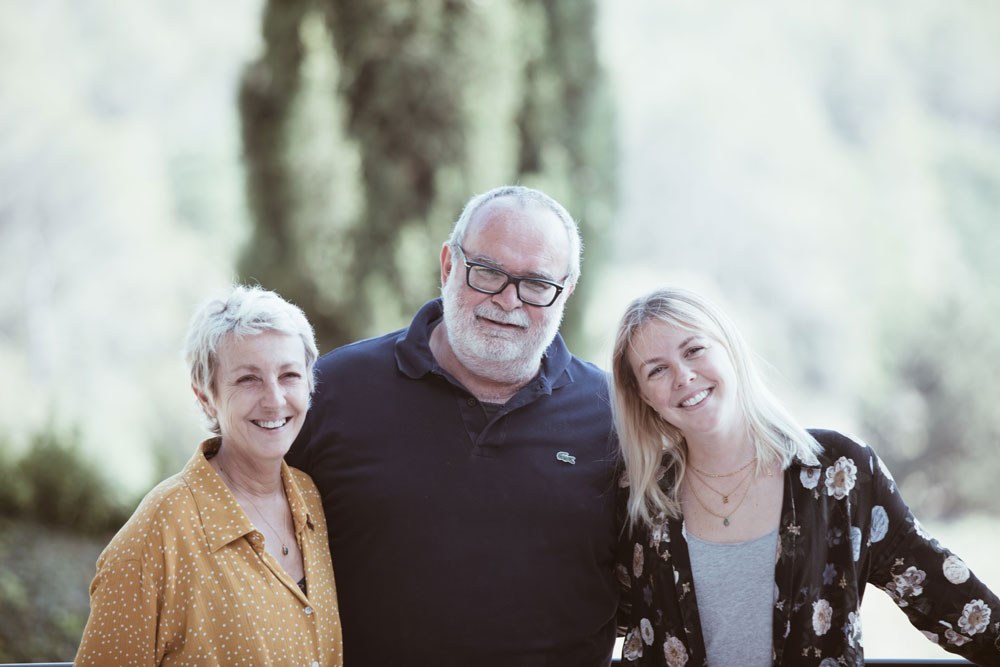 Clos de l'Ours is a 13-hectare property in the northern part of Provence run by the Brotons family.
With help and encouragement from such local luminaries as the late Eloi Dürrbach and Daniel Abrial, Michel, Fabienne, and son Michel place the focus squarely on their terroir.
In a part of France that is synonymous with rosé, the Brotons choose to focus on the red and white wines that are often overlooked.
The vineyards are farmed in accordance with nature, holding organic and biodynamic certifications.
Celebrating all that Provence has to offer, Clos de l'Ours is an exciting property delivering dynamic wines.
In Northern Provence, surrounded by forests and vineyards just south of the village of Cotignac, is a 13-hectare property owned by the Brotons family.
L'Ours translates to "bear"' It is the family identity and refers affectionately to their patriarch, Michel. Fabienne and Michel sold the family jewelry business in Marseille to pursue their dream. Some of the most well-known names of the region quickly endorsed their vision and dedication to their vision, and Eloi Dürrbach of Domaine Trévallon encouraged the potential for producing outstanding wines from their vineyards.
The famed oenologist Daniel Abrial (previously of Domaine Tempier and La Bastide Blanche) oversees the winemaking and assists them as they learn the craft. Daniel Ravier, director of Domaine Tempier, recommended Daniel Abrial, having visited the site. Their first vintage was in 2012 and quickly garnered attention. The focus on their terroir, producing wines that showcase the clay and limestone soils, is carried through their vineyard plantings. In an area renowned for rosé, they have planted multiple different grape varietals and are dedicated to producing whites and reds representing the expression of the land. The white varietals are Rolle, Ugni Blanc, and Clairette and the reds are Syrah, Grenache, Mourvèdre, Carignan, Cinsault.
Fabienne and Michel's son, Fabien, is now involved and oversees the cave and vinification. Their embrace of organic viticulture to produce wines of finesse and character includes the commitment to organic fertilizer, sheep weeding, plowing by horses, and no pesticides or chemical treatments. They hold both biodynamic (2021) and organic (2012) certifications. The vines are hand-harvested in small 30kg boxes and meticulously sorted before vinification. Only indigenous yeasts are used, and the reds are unfined and unfiltered. The resulting wines show a delicate balance of refinement and power.
Clos de l'Ours and the Brotons family represent the new wave of successful estates making their mark in the beautiful region of Provence.
Martine's Wines is the exclusive U.S. importer for Clos de l'Ours.